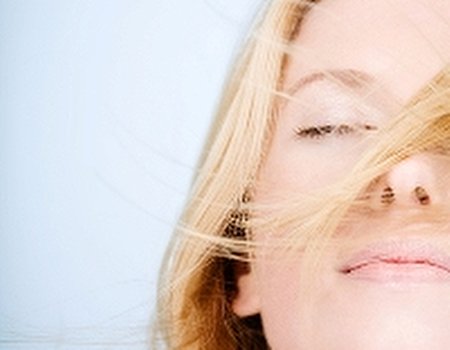 What does 'Beauty' mean to you?
Beauty can mean different things to different people and can cause many conflicts. There is the fear, for example, of not being quite 'right', not being 'normal' and not matching the 'image' of beauty – whatever that might be. People today are being bombarded with images of what they are 'supposed' to look like and many young people are constantly dieting and trying to be thin like their mothers. They have a feeling of 'needing to conform'.
In business, many women often hide their femininity and attractiveness in order to be taken seriously. They spend a lot of time trying to fit or mould or react against it. Underneath all this, what they really want is to feel loved.
It has been said that 'society is at an all time low' and that many people are not as happy as before. They are spending more money on fashion and beauty and yet it hasn't brought happiness. Happiness and feeling beautiful is an inside job.
Inside many people is a critical 'judgemental voice'. How we feel deep inside about ourselves is the root and connection to our true radiance. If we don't love ourselves as we are right now, then how can we expect anyone else to love us?
The first step to finding happiness is to fall in love with yourself. Empower yourself in all seven areas of life so you can really appreciate who you really are. Expose your beauty and your wisdom so that it can then shine forth to others.
The next step is to embrace your body. What labels or past conditioning is controlling how you regard your body? Overweight, pale, ageing, skinny, fat? What story around your body causes you pain or embarrassment? How many feel like your body doesn't measure up?
Past conditioning can determine how we perceive our bodies and it is formed at a very young age and adapted depending on the culture we are living in, religion, the standards of beauty in the environment we grew up in. We have deep seated thoughts which are largely negative and these thoughts block us from shining forth. Our biggest 'veil' – our 'body judge' - or inner critic is constantly criticising and comparing and rejecting our own body.
At the root of all this is a deep desire for love. We want to be beautiful to be loved. Our 'body judge' takes this desire and, demeaning and critical, it runs us into the ground.
Are you even aware you have one? There are many different forms.Perfectionist wants to fit into this 'standard of beauty'. Comparer looks at others and want what they have. Protector may be a person with weight issues and a deep need to feel protected and padded from the world. Perhaps she was abused in the past, physically or verbally, and feels safer this way. What was once protection, however, has now become a prison and her true radiance can't 'get out'.
So where did this 'body judge' come from? Babies with their fat pudgy thighs don't have one. It's not something we come into life with – it's something we inherit over time. Think about what you are saying to yourself and ask, 'From whom did I inherit this?' and 'Whose voice / message is this?' It might not be a spoken message – something more subtle – may be mum, dad, boyfriend, a girl who looked at us in a certain way, a magazine, in class at school.
Where do these statements find their roots? Whose beliefs are they and where do they come from?
In order to detach from these imbalanced beliefs and allow our true radiance to shine forth, we need to recognise where we got them. It would be wise to consider your body as a temple and revere it. Nurture it, touch it with oil. Have gratitude for all parts your body.
For those parts you don't like, ask how those parts serve you. Do the Demartini Method™ on them. Think of what's most important in your life right now and ask, "How do my hands (for example) assist me to achieve my purpose?" or "How do my legs assist me to achieve my purpose?" Link how every single body part helps you fulfil your destiny.
If children are high on your list of priorities, for example, appreciate your hands for having lovingly touched and caressed your baby and appreciate your legs for walking your children to the classroom of their first day at school. If business is high on your priorities, ask how your hands help you by perhaps typing that important email; how your legs walked you to that important business meeting and be grateful for them.
Whenever you have a fear of not being physically attractive, ask yourself over and over again how each part of your body assists you in your life purpose until you are grateful for your body. How does your body serve you? How does your body serve those around you?
Fall in love with yourself and access the true beauty we all are. What we believe about ourselves is what others believe about us. It's what we radiate out into the world – no matter what we look like.
Some women may not be good looking but are so radiant and vibrant they have magnetic attraction because of the 'energy' they hold. I remember attending a ladies function where many women told me they had spent many hours and large amounts of money on hairdos, outfits, and plastic surgery in order to 'try' to look beautiful.
However, when a lady walked in towards the end of the event, the whole room turned around. Was she the youngest, the slimmest, or had the most amazing outfit on? No. She was in fact the oldest person there, had hardly any makeup on, wore chic but simple attire and had such inner poise and self confidence she couldn't help but release her feminine radiance.
The key component is establishing the right relationship with our body: What are we saying about it? What are we putting into it? Are we nourishing our bodies well or eating junk food on the run? Are we too busy to even eat and nourish ourselves at all? How are we holding ourselves? Before we even say a word our physiology is showing how we feel about ourselves and the world around us. How are we breathing and moving?
Remember, it is very difficult to change something if we reject it e.g. hips Love the body as it is now and be grateful for how it serves you. Try not to have negative thoughts about what to 'get rid of' as that is self hatred.
Connect to your own inner radiance and walk in beauty. Pay attention to those things that open your heart and allow you to feel and experience deep beauty. It could be a breathtaking sunset, a rose, food that has so much love in it and so much care put into it, a piece of music, children playing - whatever it is that signifies 'beauty' to you.
Close your eyes and think of a time, experience or person in your life that made you feel deeply beautiful and joyful – a beautiful moment of your life. Flow with the energy of that joy. Feel yourself smile with happiness, swallow the smile and then smile from the inside out. Notice how your body feels as you allow the smile to emerge.
Now imagine your current life and living your current life connected to this place of joy. Ask yourself: Is there anything that might be different? What gifts might you find in this situation? What silver lining can you find? How might your life be different if living from this place?