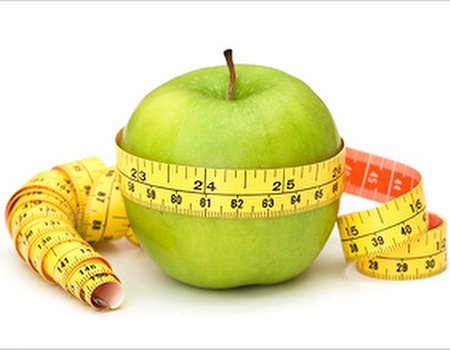 April pretty much did me in. Between the lovely weather, the two 4-day holidays consisting of travelling to two different continents full of feasting and celebrating, I was in need of some remedial help. Self-imposed moderation has never been my strong suit so I asked my yoga teacher for some guidance.
She directed me towards Raw Fairies. They offer a 5-day raw food detox which slowly ramps up to a juice fast on day three and then eases you back into solid foods, albeit raw, for days four and five. In the past, I have done a 21-day programme (www.cleanprogram.com), a self administered detox (read all about it on my blog here) and a 3-day juice fast.
On choosing what to do this time, convenience was one of my main priorities, followed by variation. Raw Fairies seemed to do both, plus I would get to eat a little, so I thought I would give it a shot. Every day starting Monday, I will have my daily sustenance delivered to my door in the morning before work complete with juices, food (if applicable) and supplements. This will be the first time I do one of these while fully employed so I am interested to see how it goes.
They have sent me a pre-cleanse information pack which suggests best practices for easing oneself into the detox, including easing yourself off of caffeine and alcohol and not binging on all the foods you will be missing out on over the cleanse. I am doing just ok, which means my pre-cleanse effort looks a lot like normal life. I'll keep you posted.
Day 1
This morning at 7:10 my food arrived to my door. I realise this is a luxury and a relatively expensive option but having done an at-home detox in the past it was a lot of time and devotion, neither of which I have a lot of right now. The pack comes with instructions for the day, an overview of the week and the instructions for the supplements. There are two supplements, Purify and Cleanse; one to be taken on an empty stomach and the other with food. Purify consists of clay, psyllium husk and linseed. Cleanse is ginger root, raspberry leaf, cascara sagrada bark, fennel seed, cayenne, lobelia, rhubarb root, golden seal root and berberis (I haven't heard of half of these things). Purify, I gather, is to help with elimination and detoxification (clay is good for that). The manual says that Cleanse is designed to loosen accumulated and hardened material from the bowel wall. So that sounds pretty nasty but I guess is a good thing.
Every morning is supposed to start with a glass of hot water with either lemon or ginger. This is the only DIY part of the cleanse and is not too difficult to manage. The rest of Day 1 consists of the detox lemonade, a morning smoothie, a mid-morning juice, a salad for lunch, an afternoon juice and what appears to be a main course and side salad for dinner.
So how does it taste?
Hot water with lemon: I might just incorporate this into my morning routine. Apparently it jump starts the metabolism
Smoothie: Really good
Morning Green Juice: I am pretty accustomed to drinking vegetable juice so I love it but I can see how it can be a bit much for veggie juice newbies
Lunch - Italian salad with Balsamic Dressing: It was very good.
Afternoon Carrot, Orange and Ginger juice: Again really good and less vegetal than the green juice.
Dinner – Hawaiian Pizza on 2 seed onion bread plus Greens, Nori and Sprouts with Balsamic Dressing: Surprisingly good and filling.
Midway through the afternoon I got an email from Christina at Raw Fairies checking in to see how my day was going. A nice touch I thought.
At the end of Day 1, I feel good. I am confident that the food will offer enough variety and is not too gross. I wasn't hungry during the day so that is also a positive. My work colleagues think I am nuts but that might not be entirely due to the cleanse.
Day 2
The morning goes pretty much the same as Day 1 except that I have two smoothies instead of one. Everything seems to be going along swimmingly and I am thinking this is the easiest detox I have ever done when the headache comes. I know this headache well and it's from caffeine withdrawal. I am not a heavy coffee drinker (one cup a day most days) and don't drink soda so it's annoying to get the headache. Just goes to show you what all these things do to your body...
I am also drinking the prescribed 2+ litres of water a day and taking my supplements so have been spending a fair amount of time in the "board room," as the boys call it. I am taking that as a positive. I decide to hold true to the detox and not down a handful of Nurofen. So I didn't, but I had the headache in one form or the other until I woke up the next morning. I also managed to do some yoga - light exercise is recommended, which was great and restorative.
The smoothies and juices continue to be good. The mid-morning and mid-afternoon juices stay the same while the morning smoothies and salads change. Lunch again was very good, but I wasn't such a fan of dinner as it was ribbons of raw butternut squash. I just couldn't get into it. Still, despite the headache I wasn't hungry.
Day 3
Today is the juice fast which means 6 juices in all and no salads. Thankfully my headache is gone and I am feeling good. All the juices are pretty yummy tasting. I don't feel hungry, although the anxiety of knowing I am not "allowed" to eat is sort of strange. Alarmingly this is the only night this week where I have plans and will therefore have to sip my dinner juice while others eat amazing hors d'oeuvres and sip fancy cocktails. Someone did say that my skin looked glowing which may have been an attempt at making me feel better. It did the job! I made it through the night without slipping up or feeling too terrible; hungry, tired or FOMO (fear of missing out). I did notice that I felt less bloated than usual which is one of my normal gripes so that is certainly a positive.