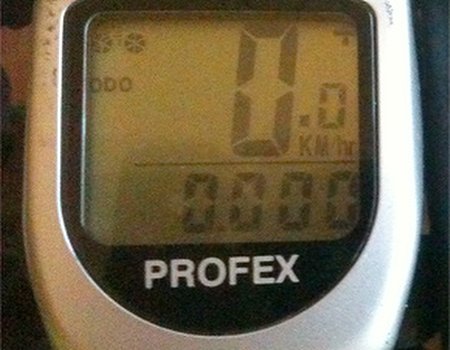 May 9th 2011: Day 1 of 28
I am a 29 year old male and my body fat percentage is 14% which is in the middle of the recommended values 8 - 20%.
Now the obvious question is: Why am I participating in the Wahanda Beach Body campaign? The answer might be: because of my male nature I have to compete with others or because I want to be part of my company's campaign. But the true answer is: because I don't believe in food diets.
I think I am the only participant without a food diet. I have never been on a food diet and I have never been a fan of it. I think it is a mistake to check the number of calories of each meal before eating, or how many calories I will burn if I will use stairs instead of elevator or I will use a bicycle for 5 minutes. I believe in freedom, I believe that I should be able to eat what and when I feel like eating and to use the stairs because I feel like it, not because I feel guilty of eating an extra portion of cake.
My target for this campaign is to sustain/retain the same level of body fat, even if I do put on weight. Although I have in the plan to do 650 km with my bike in a month, which I have to admit is quite a lot, I promise that I will use the the bike only if I feel like.
I don't know how often I will be posting on this blog, but will try to give an update of how many km I did, because in the morning I reset the total distance from my bike comp.