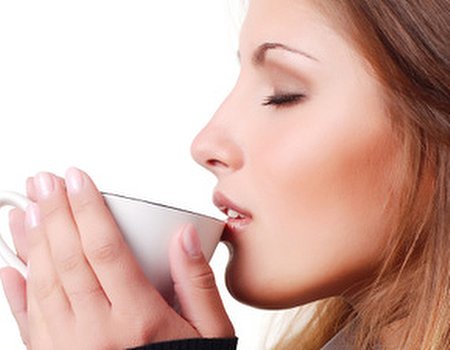 Ah, coffee shops – the perfect blend of caffeine and socializing. We love treating ourselves to a cappuccino and a natter, but we've found ourselves telling baristas our name a little too often in the past couple of months.
With drizzly days all but having washed away the promise of a sunny spring, it's only natural we'd reach for that extra latte to give us the boost we need. Unfortunately, a caffeine crutch is not the greatest ingredient for a hot - or at least decent - spring.
It is true that small amounts of caffeine - a mild stimulant - improve our concentration, focus and coordination. But like many other drugs, we can become dependent on it. In the lows between energy peaks (whether they've been derived from tea, coffee or even chocolate), we begin to develop cravings and feel lethargic until we get our next fix.
In fact, consuming too much caffeine can cause us to have the sweats, headaches, irregular heartbeats, anxiety, increased thirst and irritability – not a good look for spring!
To avoid overdoing it, join us in putting down the cafetiere and picking up some of these energy-boosting habits that'll leave you full of the right kind of beans:
Eat foods high in B vitamins - Foods that contain a vitamin B complex are great for providing energy and boosting alertness, as your body uses them to convert fats, proteins, carbohydrates and even alcohol into energy. Stock up on eggs and soya beans and feel invigorated.
Eat whole grain cereals - These provide slow release energy and reduce the amount of glucose that enters your bloodstream. Not only will they hold off hunger, but will help your energy levels stay consistent throughout the day.
Drink plenty of water- We all know about the benefits of keeping yourself hydrated, but having plenty of water in your system also helps your bodies carry around nutrients, which your body converts into energy. Drinking water also helps get rid of the metabolic waste from your system that would otherwise build up and cause fatigue.
Snack on trail mix – This mix of seeds and nuts provides long lasting energy because of all the natural fats and oils it contains.
Go for a quick walk - Exercise can actually increase your energy levels and reduce fatigue. Additionally, an increased oxygen intake increases productivity, creativity and focus as it regulates all the metabolic processes that occur in your body.
Eat goji berries – These little red berries are an excellent fatigue fighting fruit. They are rich in both fibre and red blood cell-boosting iron, meaning you only need a third of a cup full a week in order to feel the benefits.
If all else fails - Taking a quick 20 minute power nap can increase cognitive function by up to forty per cent. So why drink caffeine to keep you awake, when your answer may be to give into your body and simply allow yourself some shut eye?