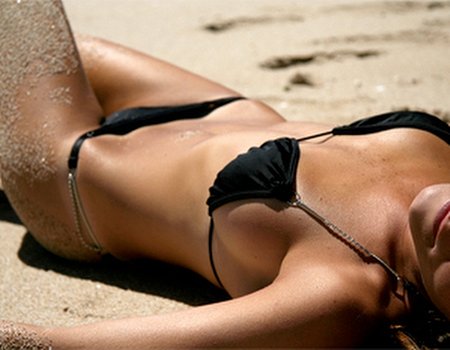 Have you ever been in a tanning booth attempting to recreate that 'healthy glow' of summer, and found yourself thinking about the irony of the situation? Despite the myriad of health warnings and horror stories, we just can't seem to shake the urge to look just that little bit bronzer; yet new research suggests that the dangers run far deeper than just the physical aspect of tanning.
A recent study published in the Archives of Dermatology suggests that tanning may actually be addictive. But it gets worse. Those of us who indulge a little more than we should under the UVs may not only be suffering from addictive behaviour similar to that of substance abuse, but we may actually be more likely to fall into bad habits with alcohol, drugs and depression.
Dr Catherine Mosher, of Memorial Sloan-Kettering Cancer Centre who carried out the research believes that it is the reasons behind tanning that are the problem: "In addition to the desire for appearance enhancement, motivations for tanning include relaxation, improved mood and socialization." The similarities in motives between sun-bed lovers and alcoholics prompted Mosher to conduct a questionnaire adapted from the official documents used to screen for substance-related disorders. Questions included 'Do you ever feel guilty that you are using tanning beds or booths too much?' Cutting.
A little worryingly, over a third of the questionnaire's participants qualified for full blown tan addiction, and 1 in 5 had addictive tendencies. Mosher believes that "treating an underlying mood disorder may be a necessary step in reducing skin cancer risk among those who frequently tan indoors", but here at Wahanda we have another idea. Why not fake it? There is no need for a streaky self-tan in this day and age, especially as there are plenty of affordable deals around at our top spas. So before you sign up to Tannaholics Anonymous, why not have a quick butchers at our huge array of healthier alternatives to sun beds?