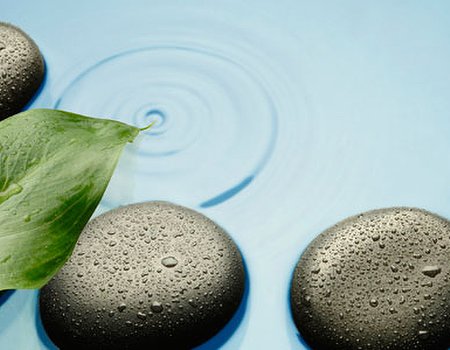 When we were asked to try out a Hot Stone Rejuvenation Experience, we jumped at the chance to get out of the chilly April air and throw ourselves into the blissful warmth of hot stones thanks to Vortex Therapies in Acton.
The Therapist
Vortex Therapies is lead by Bogdan Vasile, who is a member of the Federation of Holistic Therapists (FHT) and swears by 100% natural Tui massage waxes from New Zealand. Vortex Therapies is all about creating exellent therapies and adding value to the lives of others through those creations. They discovered that the best treatments are created by three ancient and vital values:
Respect for life and a deep understanding of the human mind and body
Massage methods
Multi-sensory environments with purified air, herbal teas, healing sounds and natural waxes and oils
Those three values create Vortex Therapies' relaxing and beneficial background, offering treatments created for both mind and body and for the individual.
Vortex Therapies is located inside a Fitness First gym, but Bogdan has converted his treatment room into a haven of relaxation. Clean and light, an air purifier makes the room fresh and airy to make clients feel relaxed and at home. Healing sounds play and art on the walls makes you feel like you're far, far away from life and its stresses.
The Treatment
The treatment began with a gentle chime of the mini-cymbals and the start of healing sounds. We lay on our back and the therapist began by gently cleaning and massaging our feet. Long, gliding strokes along our legs made sure all the tension from the week at work was lifted, and stretching techniques helped our limbs let go of aches and pains.
Using 100% natural Tui massage waxes meant that the room was filled with gorgeous scents throughout the experience and the healing sounds ensured we drifted off into a gentle slumber in no time. After massaging with the waxes, the therapist started gliding the hot stones along our back and legs before asking us to turn over. Using stretching techniques mixed with massage methods again, hot stones were placed in our hands and we drifted back to sleep whilst the therapist continued with the experience.
The Result
The experience ended with another gentle chime of the cymbals and we were left to return back to earth in our own time. Once we'd got dressed our therapist returned with a cup of natural Pukka tea and discussed with us how the experience felt.
Perfect as a treat for tired and aching muscles, the experience left us feeling completely rejuvenated and ready to fight off any stress that came our way. We sauntered home in a world of our own, dreaming of the next hot stone experience. Ahhh.