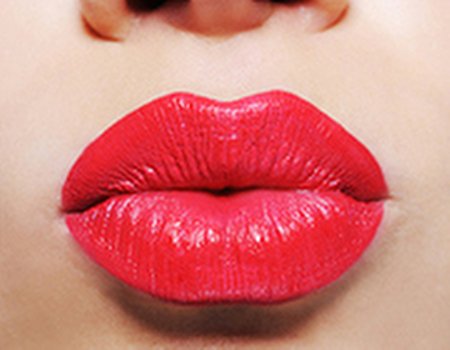 With a bulging bathroom cupboard filled with lotions and creams, I'm a fickle beauty addict. I'm a skincare hussy and I'll go with any brand promising to banish my under eye circles, smooth out my non-existent wrinkles or give me an airbrushed finish to rival Cheryl Cole's.
With so many products vying for my attention, not many stay on my shelf before I relegate them to the bathroom cabinet.
There are few skincare products I can stay faithful to but these Holy Grail of skincare products have managed to tame my wandering eye.
Estee lauder Advanced Night Repair 30ml £36
Estee Lauder have many great products under their belt but this little brown bottle is by far their best. This intensive boosting serum helps to repair skin from past damage and calms the look of redness. A little goes along way with Advanced Night Repair and it sinks in quickly without leaving residue on your pillow.
Clarins Beauty Flash Balm 50ml £25
This is the product to reach for after a night of partying. Clarins' exceptional beauty booster hides all those tell tale morning after signs by making your skin appear more rested. This cream gives dull skin a radiant glow and is hailed as a star product by make-up artists and beauty editors.
Dermalogica Dermal Clay Cleanser 250ml £21.60
For troublesome or oily skin, this is a great cleanser. The Dermalogica range is one of the best around for all types of skin and has long been a firm celebrity beauty staple. The Dermal Clay Cleanser provides deep-cleansing to oily, congested skin. The combination of water-soluble Kaolin and Green clays and purifying extracts of Sambucus, Ivy and Lemon remove excess oils and refine the skin's texture.
Liz Earle Hot Cloth Cleanser £4.50 30ml
This is a multi-award winning cleanser for a reason. Used with a muslin cloth, it takes off all make up and grime relatively hassle free. Liz Earle's best selling cleanser leaves the skin feeling soft and clean, without feeling tight and in need of a moisturiser.
Dr Hauschka Rose Cream 30ml £19.98
A must have in the winter months to avoid dry skin, this wonder cream promises to regenerate the top layer of the skin and maintain the skins moisture level. My oily skin tends to become quite dry over the winter months, so I apply this sparingly. The Rose cream is slightly thick, so warm the cream in the palm of your hand to make it easier to apply.
Kiehl's Lip Balm #1 £8.32
Nothing I have tried has worked better on dry or chapped lips than this cult favourite. Formulated with sweet almond oil, vitamin E and aloe vera, it leaves a sheer, soothing and non-sticky finish.
Origins Never a Dull Moment 125g £25
An amazing smelling facial scrub which sloughs away dead skin cells to reveal perfectly polished skin. This scrub is best left on the skin for a minute or two without scrubbing to further its exfoliating effects. Apricot and Mango seeds buff away cells, while Papain, a natural potent enzyme, dissolves them with no irritation.
Laura Mercier Primer Oil Free 50ml £26
This product has changed the look and feel of my skin after I apply make-up. Laura Mercier's primer is designed to create a smooth, invisible layer that acts as a buffer between the skin and make up. This oil free version of her primer takes the shine away from the skin without leaving it looking matte.
Mario Badescu Drying Cream 0.5oz £9.50
After trying a dozen spot creams, I stumbled across this little gem. With Sudocrem a close second, this is an effective treatment to dry up small under the surface bumps and blemishes. Apply a few dabs of this cream on affected areas and wait while it conceals and heals.
Chanel Soleil Identite 100ml £25
This is the best facial self tanner to give you a hint of colour without leaving you with greasy skin or with a two-tone line at the jaw. The golden shade will suit all but the palest complexions and darker skins should go for the bronze shade.