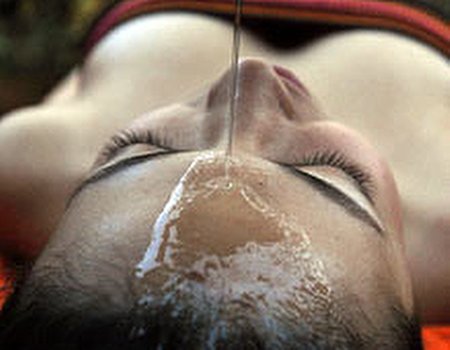 Sunita the entrepeneur
Sunita has led a life of adventure and exploration since her early teens and is passionate about India and all ancient teachings.
After marrying time spent in the corporate world (international business journalism) with an extensive journey to spiritual ashrams and healing ayurvedic clinics, Sunita realised she wanted to bring ayurveda's traditional medical system and philosophy into the health and wellbeing arena. With this in mind, she set out to develop a truly unique, authentic and non-diluted ayurvedic concept suitable for the West. Hence Tri-Dosha was born.
Since its conception, Sunita has integrated her vast research and knowledge into Tri-Dosha to manufacture a premium, powerful and all-natural ayurvedic product range, treatment programme and professional training courses.
With a desire to get as close to the latent powers of this truly magical health system as possible, the beginning of Sunita's journey saw her befriend ayurvedic doctors and vaidyas (ayurvedic physicians). Sunita has since trained with masters throughout the sub-continent and researched extensively the traditional ingredients and oil recipes available in India.
As Sunita continued to study ayurveda, she realised she had to integrate all elements of the Indian health system if she was to create a genuine ayurvedic brand. After consulting with teachers (gurus) at the heart of ayurvedic education and becoming more inspired by authentic ayurvedic culture, she has made it Tri-Dosha's aim to promote physical, emotional and spiritual wellbeing 'naturally', where consumers will gain an evolved outlook on life through natural living and higher thinking. Genuinely focused on delivering training of the highest standard in the practical aspects of ayurveda, Sunita continues to study with ayurvedic masters (Gurus) in India and she has taught ayurveda in the U.K, Ireland, Malta and the Caribbean.
Says Sunita: ' The vision of Tri-Dosha is to grow the awareness of ayurveda in the western mainstream market. By understanding the values of this empowering and transformational healing system, we can live healthier and more inspiring lives '
Visit the Tri-Dosha shop page or learn more about Tri-Dosha ayurvedic training courses.
Sunita the therapist
Sunita will start your treatment with an ayurvedic consultation to recognise your 'dosha' (dominant body type) of vata, pitta or kapha, followed by a body based therapy of either:
Mukhabhyanga (ayurvedic face massage)
Abhyanga (ayurvedic full body massage)
Shirodhara (warm oil poured on to the third eye)
Pinda Sweda (herbal compress dipped in warm oil and massaged over the body).
Treatments are individualised according to your specific needs, and work by manipulating marma (vital) points to release blockages and encourage the flow of prana (energy), which if not treated correctly, can cause imbalances in the mind, body and spirit.
Understanding ayurvedic philosophy of Prakruti (genetic constitution) and yoga have been a major part of Sunita's own personal development and empowerment, and she also shares her knowledge and passion of these ancient teachings by leading ayurvedic training courses and workshops throughout the UK.
Appointments with Sunita can be booked through Alive and Well, an holistic health centre in Covent Garden.