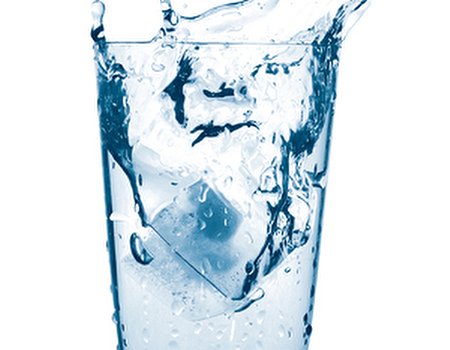 It's January and I really want to start the New Year feeling good, so for 60 days my husband and I are doing a totally holistic cleanse. I like to do the odd fast and cleanse, from juice fasts at the Spring Equinox to eating mung beans for 40 days on yoga teacher training - so this is nothing new for me, but my motives are.
My plan involves the following: no gluten, dairy, wheat, sugar, starchy carbs, alcohol, caffeine or tap water. I'm then having hot water and lemon every morning and doing at least 10 minutes a day of meditation, manifesting, affirmations, shakti dancing or rebounding. Plus a bit of pampering, at least twice a month.
This wasn't a dodgy New Year's resolution to lose weight or diet (because news flash – diets don't work) but actually a resolution to spend more time this year honouring myself. We generally don't spend enough time doing stuff that makes us feel good, because of being busy or (in my case) being plain lazy. This also isn't about denial, or self loathing. I've been on a huge journey to like myself, so the last thing I want to do is punish myself. Lots of resolutions fail because the motive is to change something we don't like about ourselves. I often hear 'if I just lost a stone/stopped smoking/changed job I'd be happy' - the choice is to be happy now.
I'm a kinesiology teacher, a reiki master and a yoga teacher with a wealth of tools at my disposal and I walk my talk, but I'm not perfect (who is?). I have my demon foods the same as everyone else. However, when I combined a difficult year, a busy lifestyle and the odd glass of wine, being lazy with meditation and giving in to occasional trigger foods, the result was not feeling as sparkly and dynamic as I could. The yogic belief is that 40 days breaks a habit, I'm doing 60 because I want to really improve my commitment to myself. This is a self-love revolution.
So I'm a week in and loving it. It's not that I can't have foods, or a lazy lie in - it honestly feels like I don't want to. I've given myself a better option – changing your mind set with your resolutions is really important. If you feel denial or misery, your body will produce the stress hormone. If you feel bliss, it releases the happy hormone. If you come from a place of committing to yourself with deep self love, you will truly change your life. It will feel really good and you will be spreading that joy wherever you go. That's real revolution.