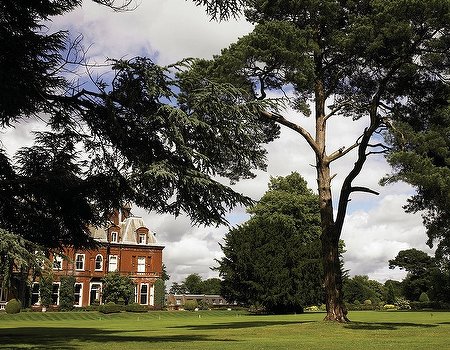 We were handed two socks, two shorts, two gloves, a hat, a mask and a pair of clogs. The instructor told us that the cold would first attack the hands, forearms then back of the legs and behind the knees, as she yanked compression socks over the knee joint and forearms of each of her patients.
We were told to clench our fists and wear the gloves to prevent our fingers from freezing. I started to feel nervous and had doubts as to what I'd had got myself into. Standing in an already cold room minus a top and sporting a very thin layer of material over my arms and legs made me feel a little exposed.
I was asked if I'd had a shower or exercised that morning. I was assured that the reason for asking this odd question was apparently because perspiration or water lingering on the surface of the skin will freeze and cause sunburn-like effects in the freezer. The instructions are short and to the point. The first room is only half as cold as the second room and you're there for 3 minutes and 30 seconds at -120 c.
The panic kicks in when we enter the first room. It was so cold. My skin felt as though it were being blasted with a liquid glacier. In a few, drawn out minutes the second room opens and we're lead in. The air is arctic and my skin is completely numb, vacant of any sensation. We are told to walk in circles around the room, the pace sped into a march and suddenly we are all stamping in time trying to get over the feeling of cold on every inch of skin. Then the timer started. Three minutes to go.
One circle of the room 2 minutes 46 seconds to go and my arms omit no warmth and my body is shaking. Two circles 2.40 – my mind is urging me to get out while I'm still alive, but the others are still marching on.Three circles – 2.35 – I'm told to slow down as I steadily pace faster around the room, ignoring the instructor.
I swoop round to form the next circle. Feeling a little delirious I decided to uncurl my arms. I stare at the floor and begin to relax. The feeling of cold takes a back seat in my mind. Suddenly I can feel every sensation from the bitter mist in the chamber to my shaking body. I do not look at the timer at the window again until the instructor declares that there's 30 seconds left. Nothing I have ever experienced feels like this.
Many years ago I was subjected to a sweat lodge experience that lasted three hours. Up to this point in my life it had remained the most extreme temperature I had ever experienced. But it was all about to change. I felt icicles form on the small hairs on my back.
10, 9, 8, 7, 6, 5, 4, 3, 2, 1...
The timer starts beeping and yet we remain inside the chamber. After another twenty seconds we're moved back to the first room. Our skin is covered with red blotches where cloth was absent from our skin. As the blood rushes back from the core of our bodies the areas of the red throb with white.
These are parts of the muscle that are damaged from injuries over the years. My skin is so cold that I still can't detect any change in temperature. As my body slowly heats ups the blanket feeling of cold gives way to the more intricate sensations of texture and touch. My shoulder that was dislocated late last year feels no pain and I feel as though I've been given a whole new body.
We were then asked to go over to the running machines to make 100 per cent certain that our bodies had a good chance to heat up again. I got on the running machine having not completed a long distance run for years.
30 minutes later I'm not out of breath and I'm not sweating, my body is working at peak efficiency and I'm still running. Hours later and my shoulder felt normal and my spirits were high. Thoughts of problems do not evade me, but they just do not seem to dampen the mood. I'm advised that the repairs to my body would take a few more sessions to get the full response but I'm happy with what I got.
Days after, my shoulder starts to feel sore but the intense feeling of euphoria remains with me. Would I do this again? Just hand me the clogs and show me to the cold...
Top Tip: Undergo this kriotherapy treatment in the morning before working out otherwise your perspiration will cause your skin to burn from the extreme minus temperatures in the chambers.