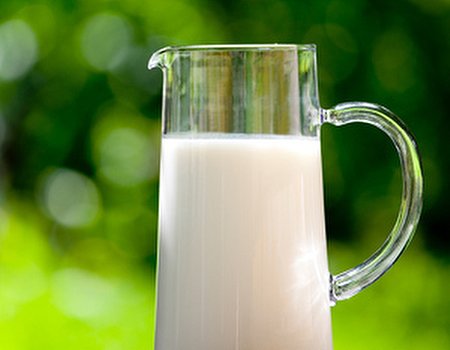 The saying 'you are what you eat' has more truth in it than you may think. Most of us can tell if a certain food doesn't agree with us, or what foods can make us feel good - but it's not just a case of eating fruit and veg instead of crisps and snacks, because even the healthy stuff can cause problems. That's why this week's Food Intolerance Week (23rd - 29th Jan) aims to spread awareness about what could be making you feel under the weather, every single day. We chatted to YorkTest to find out more…
Why food intolerance?
According to medical charity Allergy, up to 45% of us suffer from some sort of reaction to food - and with only 2.5% of those being affected by a food allergy, the rest have to cope with the often overlooked problem of food intolerance, which can cause all sorts of undesirable symptoms.
From headaches and skin problems to bloating, IBS and fatigue, being sensitive to certain foods has quite an effect on our overall wellbeing. It's hard to diagnose, too - the main solution is an 'elimination diet', whereby you cut out food groups or potential triggers, a time-consuming process that isn't necessarily going to give you answers (and isn't much fun either).
The difference between food allergy and food intolerance
'Allergies' is a term that's thrown around a lot, but it's not as broad in meaning as it sounds. Food allergies cause a fairly immediate reaction, where your immune system is confusing food for an 'invader', creating a rapid response that can manifest as a rash, swelling, vomiting or even breathing difficulties; it can even be life-threatening.
Food intolerance is far more subtle. From the better-known Coeliac disease and lactose intolerance to chemical sensitivities, a sufferer will have a more delayed bodily response - even up to three days later - which makes it even trickier to pin down what caused it and why. The reaction itself can be subtle too; a general feeling of not being well is all too common among those affected.
How to test for food intolerance
Having a sensitivity to food is a nightmare to live with, but you don't have to put up with it. If you visit your GP they will probably advise the elimination diet, but if you're struggling to pinpoint what it is that your body disagrees with then the YorkTest could be for you. An at-home food intolerance test, it uses a few drops of blood (all you have to do is prick your finger) to measure antibodies, your immune system's natural way of detecting and neutralising foreign objects such as viruses. This can detect antibodies to foods, which means your body is fighting off a particular food substance - therefore showing you're intolerant and giving you the answers you need to get better.
Testing you against 113 different foods, the YorkTest is easy to do - send off your blood sample in the box provided and you're done. You'll receive your results as well as two follow-up phone consultations with a nutritionist so you can get advice on any dietary changes that are needed. You can even now combine a food and drink scan which covers 158 trigger foods and ingredients found in beverages (who knew drinks could cause problems too?) if you don't mind paying £299 for the peace of mind.
Eating shouldn't be a chore, and it shouldn't make you feel ill either. If your diet is giving you a headache, don't put up with it - speak to a nutritionist, your GP or check out YorkTest to get started on the road to a happier and healthier lifestyle and show your body who's boss.