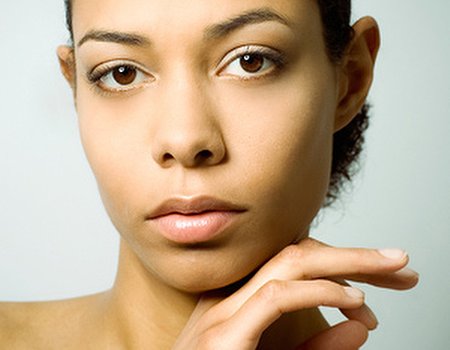 Everyone loves pamper products that smell good enough to eat for a bit of luxury in their skincare routine, but what if your skin doesn't love all that fragrance? Sensitive, intolerant and even allergic skin can be difficult to care for, with so many beauty products out there that have strong scents or too many chemicals or that claim to be suitable for sensitive skin despite still having harsh formulas. Thankfully, that's where Avène steps in…
The French beauty brand provides relief for sensitive skin sufferers with their gentle dermo-cosmetic products. Avène is based on the properties of their Avène Thermal Spring Water, which is low mineralised and clinically proven to be naturally soothing.
Sensitivity
Avène have come up with three degrees of skin sensitivity to make sure you can pick the right products for your needs, regardless of whether your skin is dry, oil or combination:

Mainly fair complexion, fine skin that tends to become red in the sun, often stings, experiences sensations of tightness or reacts to potent skin care products.
Second degree: Intolerant

With the slightest external stress factor, it starts to heat up or flare up.  Eczema-prone skin and Rosacea sufferers are in this category too.

A fragrance, preservative or even sun filter contained in a skin care product can cause allergic reactions, itching, redness, skin eruptions or rashes.
Composition
So what's so special about the water? The brand have broken it down to give us a better idea: "Avène Thermal Spring Water is bacteriologically pure, has a low mineral content and has a large variety of anions, cations and trace elements.  the 2 to 1 Calcium/Magnesium ratio makes it exceptional among dermatological thermal spring waters and may explain its skin-healing promotion action during the course of treatment at Avène."
Avène's key principle is to avoid contamination which could potentially cause irritation to the skin, and so the water is bottled at the source and manufactured in a sterile unit at their Avène Hydrotherapy Centre - a nice touch that ensures a quality product.
Skin complaints
Unlike many other brands who focus on one skin issue, Avène have something for every skin concern, from blemishes and eczema to ageing, scarring and sun exposure. Rosacea and dehydration are also catered for as well as acne. They even have a men's range so that the boys aren't left out - is there anything they haven't thought of?
The products
Avène's range of cleansers, moisturisers and skin savers is extensive - but we have a few favourites...
Thermal Water Spray is a handbag must-have, and was said to be a show staple at the recent London Fashion Week. Simply spray on skin for a calming and soothing effect, use it between cleansing and moisturising to settle the skin, or even use it to set makeup. We'd be lost without it…
Soothing Hydrating Serum does what it says on the bottle, a delicate serum which is highly concentrated in the special Thermal Spring Water. Paraben free and with a diffusing effect which means it's slowly released into the upper layer of the skin, it's a winter skin saver.
Suncare products such as the Emulsion SPF and Protection Sprays are the perfect addition to any beauty shelf. We should be protecting our skin all year round, and with these specially formulated products it needn't be a hassle thanks to the various options depending on your skin type. Sunburn is so last year.
What are your favourite products for sensitive skin? Let us know over on Twitter.