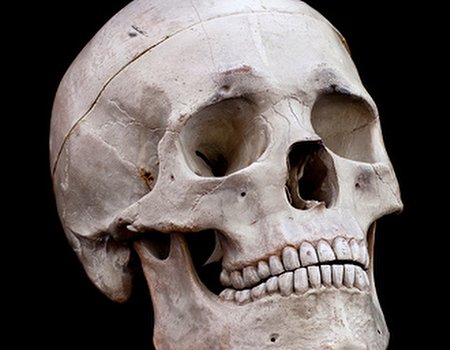 It may be time to put the tooth fairy out of business and hold on to your gnashers because your teeth could be the key to staying young.
A new study has found that as our skin sags, so too do our bones – which explains why tightening the skin using cosmetic surgery can leave you looking windswept rather than restoring that youthful glow.
But don't ditch the anti-ageing cream just yet – all hope is not lost. David Hunt, a physical anthropologist who's seen 30,000 human skeletons, suggests that though you can't stop your bones withering away, you can slow down the drooping by looking after your teeth.
Tooth loss leads to skinny jawbones that look older, as the body takes away the no-longer used sockets where teeth used to be. Thankfully dental care has improved massively over the years and so the teeth and skulls of baby boomers already look a lot younger than previous generations, Hunt explained – a good reason, should you need one to keep up the flossing and never miss your dentist appointments.
Dr Howard Langstein, who works as a plastic surgeon, teamed up with a colleague for the study to work out why face lifts don't necessarily make patients look fresh faced. By collecting 3D CT scans of 60 adult skulls, they were able to study the underlying bone structure rather than looking at sagging skin and soft tissue. After grouping the scans into age categories – young, middle age and over 65 – Langstein found that like skin, facial bones also shift with age.
Their research showed changes around the eyes, in the cheek area and in the jaw – which is what you'd expect given that the older we get, the more deep-set our eyes become, while our cheeks sag and we lose our youthful jawline. Attractive, eh? Langstein explained that the cheekbones droop with age, giving less support to the lower eyelid and so encouraging the sunken-eye look.
Our bones are constantly being eaten away and then rebuilt, so gradually the bone becomes rougher and less dense – no matter how much Botox, exercise or milk you get. Still, keep smiling – those teeth could take years off you…