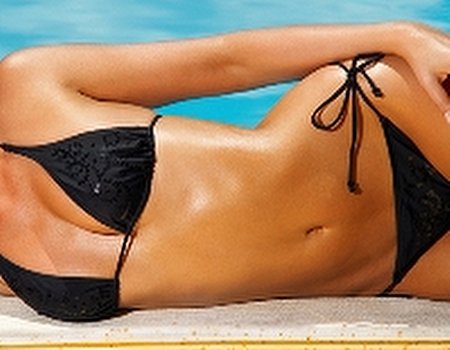 It's certainly a challenge to maintain your beauty routine when locked away in a house without a beautician in sight - and we all know how disastrous home waxing can be. The producers of Big Brother 11, having clearly recognised this dilemma, graciously stepped in to help the housemates look their best for the show's grand finale. A far cry from the evil Big Brother we've come to know and love…
The remaining housemates, Dave, Josie, Andrew, Mario and JJ, were all treated to makeovers as part of a 'perfect day' given to them as a reward for their Yes Man task. After a breakfast of pastries and fruit juice, served to them in bed by former celebrity Big Brother contestant Anthea Turner, a team of beauty therapists set to work. Unwilling to let Josie - the only female contestant left - have all the fun, the boys, obviously comfortable in their 'metro-sexuality', jumped right in with the treatments and seemed to really enjoy themselves. Andrew even confided he'd probably continue his newfound beauty regime outside the house. Celebrity hairdresser and fellow metro-sexual Essex boy Lee Stafford was also sent over to the house to sort out the housemates' bedraggled locks, with make-up sessions following soon after.
Having watched this hilarious display, we at Wahanda couldn't help wondering what we would do to Dave, Josie, Andrew, Mario and JJ, if we could get our hands on them...
Mario
Getting in there quickly, Mario had his eyebrows waxed and fingernails painted in rainbow colours (very fetching) as well as getting bronzed the fast-track way with a spray tan, followed by a much-needed cropping of his 'Lego' style haircut into a shorter, stylish cut by celebrity hairdresser Lee Stafford.
Wahanda suggests: As Mario loves getting nude (as we, er, witnessed the other day), we think he'd love a floatation session where he can relax, and de-stress in his birthday suit.
Andrew
Andrew suffered at the hands of his housemates for the task and was introduced to having his legs waxed, so it was only right that the experts finished him off. The loveable geek even indulged in a spray tan but made a tanning-basics error by putting deodorant on immediately afterwards and now has to suffer green armpits until it wears off! Rookie mistake.
Wahanda suggests: Andrew needs a bit of a confidence boost, so we think he should ditch the specs and go the whole hog with laser eye surgery. He'll soon see what he's been missing…
JJ
Thoroughly taken with the pampering session, mirror-loving JJ was even spotted shaving his own legs after his wax, haircut and tan – clearly even the professional treatment isn't enough for this boxer.
Wahanda suggests: JJ clearly wants the full package, so we think he should go on a spa day full of treatments as well as use of facilities so he can regain his boxer's body shape, which he claims has lost its punch since entering the house.
Dave
Dave was more interested in playing therapist as he helped the experts wax JJ, but soon gave in and de-fluffed those armpit hairs. Lovely. Lee Stafford managed to knock a few years off him by snipping off those locks and providing him with a modern haircut ready for the final.
Wahanda suggests: Dave has wowed his fellow housemates by slimming down in the house (while the others have complained about putting on weight) so we think he should continue his good work when he leaves the house and hop on a power plate for some serious toning.
Josie
As the only girl in the final, Josie got what she termed 'the full monty' treatment on her pamper day. Lee Stafford worked his magic on her locks and coloured and cut like never before to banish her dark roots and split ends. With a fab blow dry, manicure, pedicure, waxing and fake tan, Josie looked every bit the winner.
Wahanda suggests: Josie is looking great already, but as she loves the pampering and has claimed she wants to get down to a size twelve when she gets out, we think she should knock John James' socks off with an inch loss body wrap and a facial to keep her glowing.
The housemates would certainly be ready for the three million strong viewing public after these Wahanda makeovers. And this year's winner would prove more than a match for the peroxide topped, cosmetically enhanced ex-BB stars that they'll face in 'Ultimate Big Brother', which will follow this year's final…