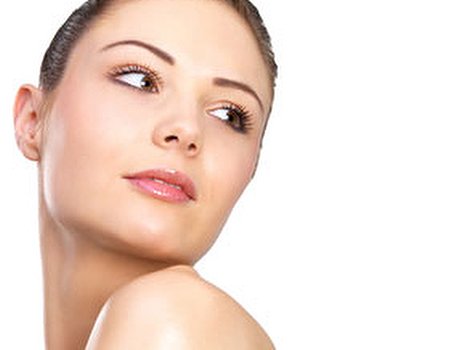 The Sunday Times reported on a new study this week, which has found that a woman's skin tone is the key factor used when judging beauty and attractiveness. Unlike previous beliefs that facial symmetry was the ideal in attractiveness, scientists have found that the radiance of a woman's complexion and the evenness of her skin tone are far more crucial to another's perception of her beauty.
Dr Bernhard Fink and Dr Paul Matts photographed 170 women's faces between the ages of ten and seventy, and applied their skin to an idealised, symmetrical computer model before asking people to score them for their attractiveness. This meant that they were only judging on skin quality rather than facial features – and higher scores were given to the most even skin. Experiments showed that some would even avert their eyes when looking at a face with poor skin tone. In another study, older skin models were photographed, but while those with wrinkles were thought to be older, it was the unevenness of their skin which was seen to be showing age and poorer health.
It is thought that good skin indicates good health and reproductive fitness – so it's no surprise that we've evolved to find a pretty face with good skin more appealing. If you want all eyes on you (rather than looking away), treat your skin to some expert care to give you the radiant complexion you need. From free facials and skincare consultations to splurging on microdermabrasion or even a 24 carat gold facial, Wahanda has all you need to make sure your beauty really is skin deep. Or if you need to wave goodbye to troublesome teenage skin once and for all, check out the different acne treatments available and say hello to beautiful clear skin.
Winter is especially harsh on the skin as our fair faces take the brunt of the weather – why not sneak a peek at our winter skincare tips to keep you preened and protected.