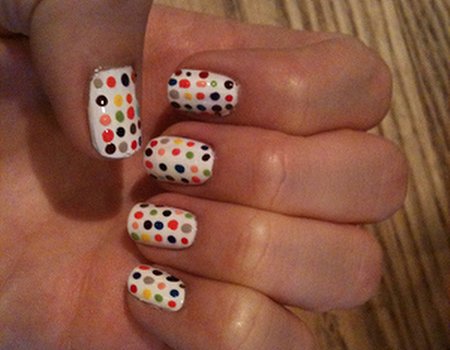 At Wahanda, we all have a favourite form of exercise - although we have to admit that some of us have more of a brief flirtation with the gym than a proper relationship. Lovely Product Lead Marisa is amongst the dedicated, exercising regularly to stay in shape. Read on to discover more about her routine - we're sure some of her enthusiasm will rub off on you...
Name: Marisa
Role at Wahanda: Product Lead
What's your favourite way to stay in shape?
I think running is the most effective way to trim down and stay fit. Whenever I feel really out of shape, like after a gluttonous winter, I sign myself up for a half marathon and stick to a training plan and usually feel fit after a month or so.
For general maintenance, I like going to group classes at the gym. Depending on my mood I will go to yoga, Pilates, spinning, boxing, bootcamp, or aerobics. Yoga and Pilates are great for getting myself back into alignment after sitting at my computer all day. I also think it's important to have a workout buddy. Luckily my husband joined the same gym as me, so we motivate each other.
If you were on a desert island and could choose to indulge in one treatment, what would it be?
If I was on a desert island I would like a full spa day, with lunch and bubbly! I am sure this would be possible if I somehow landed on Necker Island, after the fire damage has been fixed of course.
What health or beauty products would you recommend?
I am obsessed with painting my nails so I love Model's Own nail varnishes. They have lovely colours and they last much longer than other brands. I recently purchased a Konad nail stamper kit, which is really fun to play with and create different textures on my nails.
Which spa/gym/salon do you head to first when you need a wellbeing fix?
I love Virgin Active. Any day of the week I can find any class I feel like doing before or after work. The gyms are kept in great condition and most have hot tubs / saunas for a bit of relaxing after your workout.
I also love getting my hair done at Lisa Shepherd London. I always leave with an excellent new hairdo, not to mention the ultra relaxing head and neck massage you get while they wash your hair.
Top tip for keeping healthy:
I have 2 top tips:
1) Cut out meat from your diet and replace it with healthy legumes and veggies. Your body (and the environment) will thank you!
2) Most importantly – make time for exercising. Sneak some stretches while you wait for the kettle to boil, skip the lift and take the stairs, go for a power walk at lunchtime.
Determined to get into shape before the winter weather gives you cravings for comfort food? Why not challenge yourself to take part in a bootcamp or enlist the help of a personal trainer.