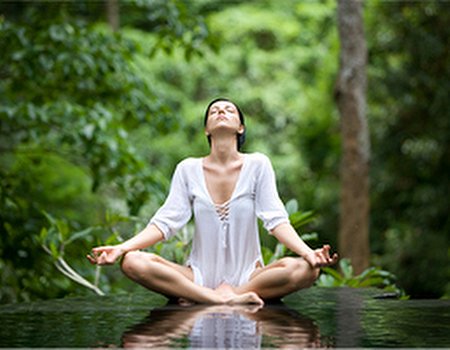 Our copywriters spend all their time writing about the latest health and beauty deals and offers - so it stands to reason that they have a fair bit of knowledge when it comes to wellbeing tips and tricks! We asked our wonderful Head Copywriter Charley to impart some wellbeing wisdom, and happily she obliged...
Name: Charley
Role at Wahanda: Head Copywriter (and CEO of the Birthday Committee)
What's your favourite way to stay in shape?
I go to Power Plate sessions each week with the Site Editor, Judy, which really helps with muscle toning. I'm not a huge fitness fanatic (I much prefer to be lounging around in a spa) but I do try yoga at home and have just started meditation classes to keep my mind in shape too.
If you were on a desert island and could choose to indulge in one treatment, what would it be?
I'm a big fan of hot stone massage because it really helps with stress and anxiety, so I'd probably be more than happy to indulge in that over and over again!
What health or beauty products would you recommend?
I've been using Benefit's b.right facial wash with their triple performing moisturiser for the last few months, which has helped my skin immensely. The Benetint lip & cheek stain is a definite must-have – no girl should be without it! It's the only colour that suits my skin tone, and it suits perfectly. I'm turning into a bit of a Benefit addict…
Which spa/gym/salon do you head to first when you need a wellbeing fix?
I usually call Scin Central London when there's a manicure/pedicure emergency. Nothing is too much trouble and it's only a 5 minute walk away from the office!
Top tip for keeping healthy:
I should really take my own advice, but: drink plenty of water and always have something to look forward to.
Inspired by Charley's health and beauty advice? Find meditation classes near you, or visit Scin Central for a pampering treat.