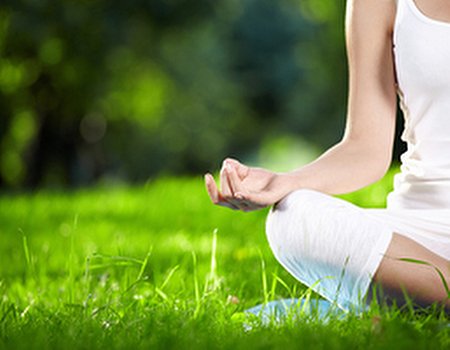 Curious to know more about what the Wahanda team gets up to out of hours? From dyeing our hair to painting our nails or getting stuck in to a yoga class, we're always busy bees when it comes to health and beauty. Today, blogger Angharad shares her advice on how to stay in tip top condition.
Name: Angharad
Role at Wahanda: Blogger and content writer
What's your favourite way to stay in shape?
It used to be running, but I've had to give that up for health reasons – instead I'm trying to get into yoga. I've got a great book on Kundalini yoga by Maya Fiennes which is really inspirational – the only difficulty is finding the time to practice!
If you were on a desert island and could choose to indulge in one treatment, what would it be?
A yoga/pranayama class to keep me nice and calm. If we're just talking luxury, then a hot and cold stone massage like the one I experienced at Ananda in the Himalayas. Magic.
What health or beauty products would you recommend?
For health I take vitamin D tablets regularly, as well as dosing up on Echinacea if I've got a cold – it doesn't get rid of the cold completely, but it definitely speeds up recovery. For aches and pains it has to be Tiger Balm (as anyone who sits near me in the office will testify!)
When it comes to beauty, I'd recommend Maybelline foundation, MaxFactor lip tint pens, Garnier Herbashine hair dye and Chanel nail polish – so luxurious.
Which spa/gym/salon do you head to first when you need a wellbeing fix?
I'm not sure I've ever set foot in a gym in my life – I'm pretty exercise shy. For relaxation, I'd thoroughly recommend Therapy in East Dulwich – my mum loves it too.
Top tip for keeping healthy:
Watch what you eat. Making simple dietary changes can completely alter your energy levels and leave you feeling like a new person – definitely worth ditching the chocolate and alcohol for.