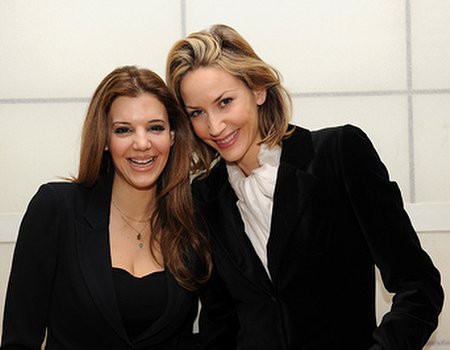 The times, they are a-changing, and the In and Out Beauty Programme is here to help. Health and fitness is always a keen topic at the start of a New Year but now the focus is entirely on holistic approaches, taking a look on the inside as well as the outside. A positive outlook on life, more confidence and making sure your wellbeing is top of list are just as important as physical exercise, so now it's time to take a look at both aspects and revamp yourself inside and out!
Headed by body expert Dr. Linda Papadopoulos and style expert and former presenter of 'What Not To Wear' Lisa Butcher, the In and Out Beauty Programme sets out to explain that beauty is not just skin deep and how you feel about yourself is often how people will then perceive you. Beauty products and slapping on the makeup won't make a difference if you don't feel confident on the inside, but by feeling proud of what you've got you can completely turn around your life. By looking at the inside with Dr. Linda and then tackling the outside with Lisa, you can revolutionise your outlook and change how others respond to you.
The Event
Held at the luxurious Chelsea Club Health Club and Spa on Fulham Road, the In and Out Beauty Programme starts with welcome drinks of herbal tea and smoothie shots, plus mini head, neck and shoulder massages to get guests relaxed and prepared for the day. Then Dr. Linda Papadopoulos will give a one-hour seminar on how to improve body image and love what you see in the mirror, giving you advice for inside beauty. She'll offer general tips on how to turn your negative body image into a positive one and maintain a healthy view of yourself.
One healthy lunch later and style expert Lisa Butcher will speak about outside beauty and how to make the most of what you've got. Her one-hour seminar will show you how to dress for your body type by showing off or toning down your curves, choosing the right colours to compliment your skin tone, plus simple tips on how to glam up for an occasion. Knowing what suits you can make a world of difference and creates more confidence for you to then love yourself in and out.
As well as learning inside and outside beauty, the lucky guests will be able to use the amazing facilities at the spa, including a 25m pool, steam room, sauna and Jacuzzi, plus complimentary spa treatments on offer throughout the day to pamper and preen. Now there's really no excuse not to love yourself after all that…
How to Book
At a price of £80 per person you can request a booking on the event page, but be quick! There's a strict limit of 100 guests and booking closes on 5th March 2010.