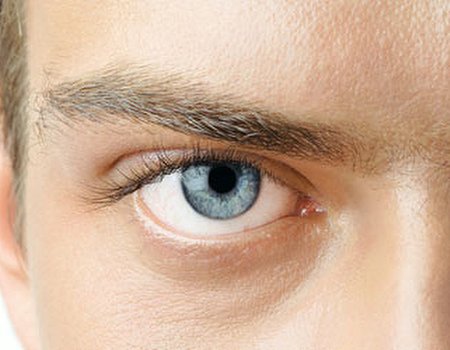 At Wahanda we don't think there's anything wrong with men plucking and tweezing every now and then to tidy up unsightly bushy eyebrows, but when it comes to full-on waxing or threading to shape, define and create what's now known as 'guybrows', we're not so sure.
According to Debenhams, men now make up 40% of visitors to their in-store brow bars – that's double last year's figures. Probably taking example from celebs such as Russell Brand and Danny Cipriani, men are now catching onto the idea that a good brow shape can be beneficial to a face. Noel Gallagher, take note.
The most popular way of de-bushing those brows is threading, a very simple method that's been used in India, Turkey and Egypt for years. It carefully removes unsightly fuzz in a quick and painless manner, ensuring that no stragglers are left behind to ruin that perfectly defined arch. But, while many women enjoy seeing a tall, dark stranger with a piercing stare (all you Twilight fans know it), there has to be a line before the new trend goes too far. Sylvester Stallone has already set the bar high for overdoing it, and we're not sure Mr Darcy would have had the same effect without his manly mono-brow.
Many men are getting it right, managing that perfect mix of metrosexual style and shape but still looking manly enough without having to resort to hedge-trimmers. Slowly but surely the taboo around eyebrow shaping is fading, and men are beginning to take more notice of how their brows look. Ladies, we have beauty competition…