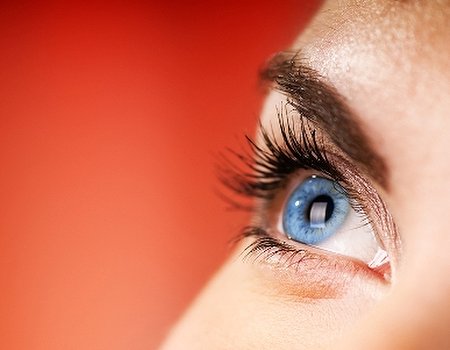 Give your peepers some pampering. It's National Eye Week from the 9th-15th November and here at Wahanda we're celebrating by giving you the gift of good sight and great eyes with our fantastic deals. Even celebrities are getting involved, with Philip Schofield announcing on Twitter this week that he is going to look into getting his eyes lasered. So whether you've decided to take the plunge with laser eye surgery or you just want luscious lashes to show off the windows to your soul, we've got eye-opening offers galore. Blink and you'll miss them!
Clear Sighted
For those who dream of being able to wake up with clear vision laser eye surgery could be the answer. It's a big decision to make, so why not book in for a consultation to find out what it's all about?
A Sight For Sore Eyes
A set of beautiful eyes is the key to attracting the opposite sex, yet we rarely give them a treat. Use this week as an excuse to give your eyes some well deserved pampering.
The lavish Luxury Eye Package at Beauty a La Carte includes everything you need for beautiful, seductive eyes. Enjoy an eyelash and eyebrow tint, an eyebrow groom and an eye massage, all for just £45.
Flutter Those Lashes
Twiggy didn't become one of the most iconic figures of her time for nothing - it was all down to her long lashes. For those not blessed with the look, there are plenty of beauty treatments to give your lashes a boost.
Scin are offering a Girls Pre-Party Package which is perfect for all those Christmas celebrations coming up. The package includes a file and polish, eyebrow tidy and tint and of course the application of strip lashes for flirty, sweeping eyes.
Give Your Eyes a Workout
Regular exercise not only improves our general health but can do wonders for our eyes; an overweight person is twice as likely to suffer from loss of sight as someone with a healthy B.M.I . Having a good workout increases the oxygen supply to the retina and optic nerve, as well as lowering the pressure that builds up in the eye – the perfect excuse to start your detox regime.
In Our Eye Line
National Eye Week is sending out the important message that you can't ignore the effect your lifestyle choices are having on your eyesight. Here at Wahanda we say there is no time like the present and with all the great bargains on offer there's no excuse. Get ready for some serious eye contact…