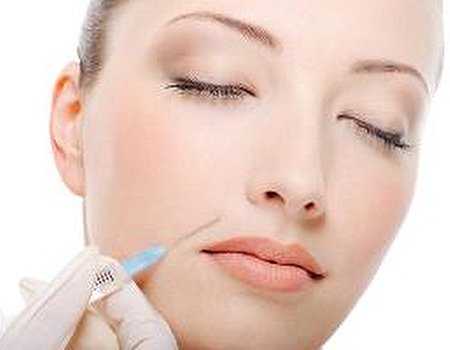 To regain the smooth, glowing skin of our youth it seems we're willing to try out anything: Botox, 24 carat gold facials or oxygen facials… you name it, we'll try it. And the next treatment on our wishlist is the most extreme yet: Dracula Therapy. With vampires cropping up all over our screens, from the swoonsome Robert Pattinson in the Twilight movies to new television series True Blood, it was only a matter of time before we took a little bit of vampire lust and incorporated it into our beauty regimes.
What?
Not quite as extreme as sacrificing your life for immortality, the treatment involves removing a sample of blood from your arm then mixing it with amino acids and vitamin C to create a serum, which is then re-injected back into the problem area.
Why?
Pioneered by beauty expert Doctor Daniel Sister, who also brought us laser therapy, the treatment was developed originally by dentists to use on patients with receding gums. Sister has revolutionized the concept behind the original therapy so that it can be used on any part of the body, after he realised that it could help damaged or ageing skin. Recent research has shown that the platelets found in our blood have a strong stimulation function as well as their clotting functions. By adding amino acids and vitamin C to these platelets it can give them a boost in regeneration which is essential in the fight against ageing, claims Sister.
The weird and the wonderful
It may sound spooky and certainly not for the squeamish but Dracula Therapy is in a long line of treatments which on the surface appear out of this world but are surprisingly effective. How we all scoffed when the fish pedicure emerged - but after experiencing soft tootsies many were converts. When celebrity favourite Botox began to gain popularity it seemed like it would never catch on – yet now the young and old on our screens are indistinguishable. It is also not the first time beauty boffins have taken inspiration from far fetched tales. The 24 carat gold facial is similar to a ritual Cleopatra performed every night in which she laced her skin with gold. Vampire tales are in fashion right now - just take one look at their crease free skin and you can see why. After all they do hold the secret to everlasting youth…