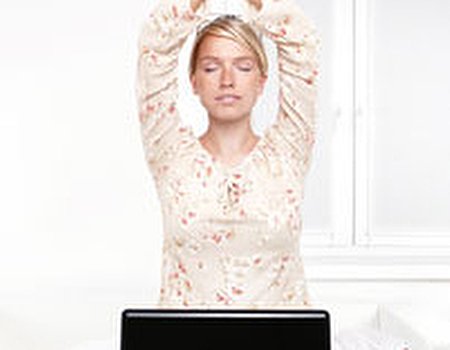 Here at Wahanda, we're always on the lookout for ways to bring wellness to your everyday life so why not start with the basics - the perfect posture.
Are you sitting comfortably? Or are you slumped over a computer trying to wade through the day's work? This 'afternoon slump' posture could be causing underlying damage to your body in the long term, says GP Dr Debbie Street.
"Years of unconscious habits of movement place strain on our skeleton aggravating pain, anxiety and distress. The Alexander Technique empowers us to choose to alter these habits thereby eliminating the original problem."
The Alexander Technique is a hands-on method that teaches people to become aware of their bad postural habits and how to correct them.
Dr Street's Alexander Technique teacher Susanna Scouller says that by late afternoon many people begin to feel lethargic and slump at their desk.
"This is your body's way of telling you that you need a break. Alexander Technique lessons will teach you to become conscious of when you are slumping and by learning to prevent it you'll protect yourself against musculoskeletal pain and preserve energy so your are more productive at work."
Susanna's top tip to combat the slump is to adopt the semi-supine position when you begin to feel sluggish after lunch.
"Lie down with your knees pointing to the ceiling with books underneath your head so your neck is not arching backwards. This places your back in the most supportive position and allows it to release and lengthen. Try to stop all other thoughts and breathe slowly to give yourself a break. Ideally you should adopt the semi-supine position for ten to fifteen minutes, however even after five minutes you will feel lengthened, relaxed and revitalised."
The semi-supine position is the best way to address the afternoon slump, however you can also try the following Alexander Technique tip at your desk:
Take your eyes away from the computer screen
Put your arms down loosely by your side
Ensure that you are sitting well supported on your 'sitting bones' - the two bony bits under your bottom. Think of your neck aligning with your spine and your spine lengthening
The Society of Teachers of the Alexander Technique (STAT) is the oldest and largest professional body of Alexander Technique teachers in the world. For more information visit www.stat.org.uk.