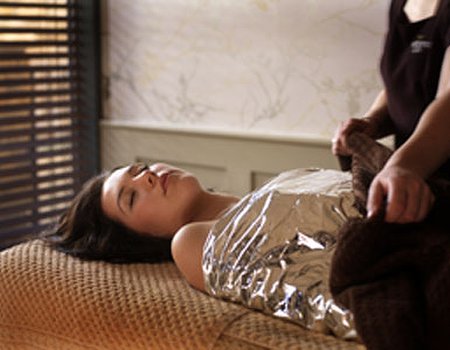 Here at Wahanda we're always keen to bring you the very latest in all things spa so when we heard about the launch of a new beauty brand, at The Verbena Spa at the Feversham Arms in North Yorkshire, we just had to tell you all about it.
The luxury new brand by Parisian experts Anne Semonin, which is due to hit the Yorkshire based spa on 13th October, uses only natural ingredients at their maximum concentration. What's more the cleverly designed brand can be combined to enable clients to put together their own beauty prescription according to their skin and lifestyle needs. Sounds good to us...
As part of the launch of the Haute Couture brand, clients can now enjoy a whole new range of spa treatments and beauty products, such as the 'Verbena Black Sand Exfoliation Experience Massage', 'Bubbling Mud for Boys' and the 'Royal Miracle Ice Facial', all set in scrumptious surroundings.
But it doesn't end there - as well as soaking up the cosy surroundings of the spa, clients treating themselves to an Anne Semonin spa treatment will be able to indulge in the extra special touches that its founder is famous for. After enjoying a spot of pampering guests can enjoy a refreshing Verbena sorbet served at the end of the treatment.
One of the first products to launch at the spa will be the 'Express Radiance Ice Cubes for the Eyes'. Part of a new generation of cosmetics known as neurocosmetics, the cubes help to calm the skin's nerve endings and restore the skins natural balance. What's more the skin will feel moisturised and cooled and help you to look 10 years younger with its tightening effect. Perfect for knocking off the years and ensuring that your make up stays put all day.
The brand, which was founded in 1986 by Madame Anne Semonin, has decided to join forces with the North Yorkshire spa, a year after it first opened it's doors in October last year. It offers the spa the exclusivity of being the only spa in Yorkshire and the North to offer the Parisian spa treatments and beauty products on its menu.
All we can say is roll on October...