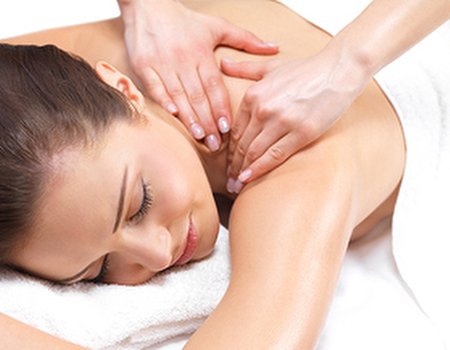 Ever wondered what it's like to be a beauty or wellbeing therapist? We're excited to be launching a new series of blog posts which take a peek at the everyday lives of some of our favourite practitioners. After all, if anyone knows how to set a good example, it's our experts...
From what they eat to how they relax after a long day, we've asked our trusty therapists to divulge all. Luckily, they're a friendly bunch, and were all too happy to let us in on some of their secrets. The best part? Many of the therapists who we've interviewed also blog for Wahanda – meaning that you can take advantage of their specialist advice on a regular basis.
To kick off the series, we've interviewed award-winning massage therapist Paola Bassanese, a familiar face in the Wahanda community. When she's not treating clients at the Hale Clinic, Paola can often be found reviewing the latest in spa innovations and sharing her experiences on her expert blog, or answering some of the questions on our advice page.
If you're as nosy as we are, you'll be impatient to find out more - so, without further ado, here's a look at what Paola gets up to during her working day:
How do you make sure you get the day off to a good start?
As soon as I wake up, without even leaving my bed, I check my social media sites. First thing in the morning (5am or 6am, depending on when I wake up) is a good time to reply to messages from the States or comment on the latest news. My personal trainer friends are also up early so it is always good to see some friendly faces online first thing.
A well-balanced breakfast follows, typically scrambled eggs or one of my smoothie concoctions to get an energy boost (some recipes here [ http://www.energyanaturalfacelift.com/2011/11/super-smoothies-to-the-rescue/ http://www.energyanaturalfacelift.com/2011/11/super-smoothies-to-the-rescue/]). I must admit I can't function without my morning coffee, so there, I said it, I am human.
What does a typical working day consist of for you?
The funny thing is that there is no 'typical day'. I have been asked this question many times. For someone who hates routine and thrives on new challenges, the self-employed route is just perfect.
If mornings are usually dedicated to social media, updating the website, writing articles and confirming massage appointments, afternoon and evenings are taken by client appointments. This leaves very little time in the evening to do much else apart from eating and sleeping, but with plenty of planning and organisation I can squeeze in the occasional trip to the theatre, a networking event or catching up with friends.
What do you find rewarding about your work?
Each day is extremely rewarding and this is why I chose this job. You get immediate feedback from clients reporting that they feel so much better, more energised, less stressed, more flexible. When I worked in an office I never had that kind of immediate feedback and my work rarely got any recognition.
Is there anything you don't like about your job?
I really love everything about what I do because I am my own boss. Shame that my boss never gives me a pay rise! I must warn newly qualified massage therapists that this job involves very long, unsociable hours and you need plenty of physical and mental stamina to sustain hectic schedules. That is why I always dedicate time to exercise, yoga and meditation to stay grounded and fit. Working as a massage therapist is pretty much the equivalent of running a marathon a day. At least, that's how I see it.
What sort of food do you eat during a working day?
I love food. I wish I had more time to eat and that all that gorgeous food didn't turn straight into cellulite!
I make sure my breakfast is protein-laden and if I am lucky I cook something from scratch at home, either something like a risotto or a steak with vegetables.
I don't have time to snack but if I do I grab a protein-rich cereal bar. Dinner is either something I have out like sushi or one of my proverbial home-made soups. My downfall is cakes. I had a whole phase of cappuccino and cake that was difficult to get out of. As I started developing a Buddha belly, I decided it was time to stop!
What do you do to switch off and unwind after working hard?
Switching off is never easy when you are self-employed, as sometimes I take work home and write or update the website in the evening. Regrettably, I watch television and I am not proud of it. Most of the times I go back to my social media sites and catch up with friends and contacts. At weekends, if I still have some energy left, I prefer to go out clubbing and see friends.
Is there anything you wish you had more time for?
It would be nice to have more time to see friends and take up a hobby... my business has taken over my life!
We wish we were as organised as Paola - we're amazed that she manages to fit so much in! If you've enjoyed this post, keep an eye out for more in the series - and of course you can always pop over to Paola's blog for her latest thoughts on massage and wellbeing.