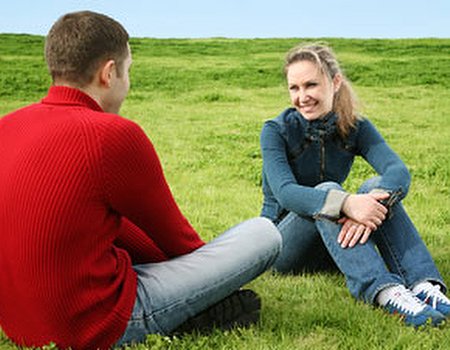 We're always amazed by how much the therapists we talk to manage to juggle in their day-to-day lives – and the subject of our latest 'Day in the life of...' instalment, Caroline Carr, is no exception. A life coach, hypnotherapist and author, Caroline has appeared on TV and radio and written for a number of different newspapers and magazines. She is also founder of www.MyPartnerIsDepressed.com, a source of support for those who are going through difficult times. With so many different things on her plate, we wanted to know how she managed - and being the nosy folks that we are, we went ahead and asked...
How do you make sure you get the day off to a good start?
Lipstick! Once I have my lipstick on, I'm ready to go. Of course, I have to do a few things first, such as having breakfast – usually a cup of ordinary tea, wholemeal or rye toast and freshly-squeezed orange juice. If I'm having an office day, it helps me hugely to have made a list of things to do the night before, so that I can fit various projects around coaching calls.
What does a typical working day consist of for you?
I have two types of working day. One is the face-to-face client day, either in Dorset where I live, or in London. I am the founder of www.MyPartnerIsDepressed.com , and I run MiniBreaks or DayBreaks - small group workshops for those whose partner is depressed, and also 1-1 sessions. I've been through this challenging experience myself, and I know how tough it can be, and how important it is to get the right support. So I offer lots of information and advice, and some really useful tips and techniques that can make all the difference to partners, so that they can be OK with whatever happens next.
The other type of day is an office day, which usually comprises of writing (I'm working on a new book) and TelephoneBreaks - telephone coaching and support for partners.
I'm also a hypnotherapist, so I regularly see clients in this capacity too, and often clients come back to me for coaching afterwards.
What do you find rewarding about your work?
The fact that a person has chosen me to help them. I really do feel that's a great privilege, and I am constantly amazed by people's stories and so encouraged by what they are able to achieve. I'm glad that I can be useful just because I am myself, and because of my own life experience. I love the fact that I have only myself to answer to. I don't have any boxes to tick or targets to meet for large organisations, or any lengthy reports to write to satisfy the requirements of any system. Of course, whilst working with people in a therapeutic capacity I must adhere to the rules of my professional governing bodies – but that is only right and fair, because this protects my clients and myself.
Is there anything you don't like about your job?
Not really, because I have chosen this life for myself. About a year ago I would have said 'Using social media!' I was very scathing about it, because I didn't understand it and couldn't see the point. But I do know how important it is to get your message out there, and social media is a great way to do this – I've realised that now. So the more I learn, the easier it gets – to the stage that I even quite like using it sometimes!
What sort of food do you eat during a working day?
Anything and everything, as long as it's vegetarian. I've been a strict vegetarian for nearly 30 years. I love fruit and vegetables, and tofu, and I make great chocolate tofu truffles. And cake is of great importance to me - actually, I feel slightly uncomfortable if there is no homemade cake in the house! I keep tabs on how much wheat I eat, because I do feel bloated if I consume great quantities, so I tend to make wheat-free cakes and eat wheat-free pasta. I'm fortunate, because I have the sort of metabolism that burns up food quickly – but then again, I don't eat rubbish so I guess that helps.
What do you do to switch off and unwind after working hard?
Well – I do like a glass of wine. It's usually massively diluted with sparkling water, which probably offends the sensibilities of wine connoisseurs – but hey, I like it that way. I love gentle exercise, but only if it's something I enjoy – I have no desire to swim regularly or run, or go to the gym. I love to walk though. And I did yoga for about 25 years, but got sciatica once and decided yoga exercises just weren't for me any more. Now I practise the Alexander Technique instead. I find that spending a quiet 15 minutes in the semi-supine position every day has huge benefits on all levels. And I love singing. I'm in a woman's acapella/barbershop choir - Wessex Harmony. It's wonderful, and great fun!
Is there anything you wish you had more time for?
No – I like my life just as it is right now. I wished for more time to do other things a few years ago when I was insanely busy all the time working for other people, and juggling all the demands of my personal and professional life. Well – that wish came true. I have a good work/life balance now, and I'm grateful for that.
Looking for some motivational tips or insightful advice? Caroline Carr will be holding free talks at this year's Vitality Show (London's Earls Court 2, 22nd-25th March). Entitled 'Zippy Women', the talks will take place in the One Life Theatre on Friday at 2:30pm and Saturday at 1:30pm. Caroline will also be holding a workshop entitled 'How Not to Worry' on Saturday at 11am. For tickets and further information check out www.vitalitylive.co.uk.