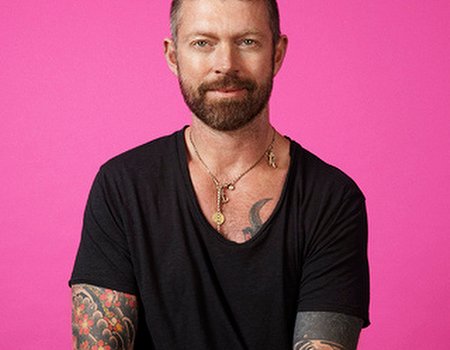 Award winning hairdresser Lee Stafford began his career cutting hair in his mum's living room in home town Leigh-on-sea. Discovering a real passion for helping people find beautiful styles to complement their features and personality, he took his talents to the Kings Road and the US before coming home and claiming the title Men's British Hairdresser of the Year in 1998 and Most Influential Hairdresser of the Year in 2002.
Lee's success gave him the opportunity to do something he'd always dreamed of, launching his own product range in 2001 but, most importantly, to continue doing what he loves most, cutting hair. When we caught up with him recently we were delighted to get the chance to ask him about his award winning career, celebrity clients and, above all, how to control our hair….
Whose hair would you love to get your hands on and why?
I would love to give the Queen a Chanel style bob because it would look fantastic on her. I would dye it candyfloss pink too. Although, in reality I would be nervous doing her hair because she has a proper granny set and I've never done one of those…Its just not my thing.
What trade secrets have you picked up from your time in the industry?
There are no secrets, our industry is like any other, you need passion, drive and hard work.
Tell us something that women do with their hair that they shouldn't?
Women that use heated electrical tools without using heat defence is a no no. You must always use protection…hair protection that is!
Whose is the best hair you've ever worked on?
There have been so many…from Victoria Beckham to Fearne Cotton!
What's the worst haircut you've ever had?
I once dyed my hair white blonde, the condition was like candy floss and I looked a complete fool. I had to wear a baseball cap for three months. Once my hair grew, I had large dark roots and the conditioned settled, it went from my worse ever look, to the best look I ever had - funny that.
What's your favourite current or upcoming hair trend?
A textured undone wave is my favourite trend. All grungy and tousled but not dry beachy, think glossy hair with a ruffled edge. It's just super cool hair. Luckily you can fake undone, super cool hair. It is so simple. For textured waves use my ArganOil from Morocco Jumbo Tong and Nourish then spray with my Big Fat Texturised Hair Super Spray for the ultimate finish.
What's a girl to do when her hair goes frizzy in the rain?
So many women are affected day to day by frizz - in fact 90% of women suffer with dry, brittle or frizzy hair as the hair is lacking in moisture. It is imperative to allow moisture to get inside the hair follicles to achieve smooth, shiny and healthy hair. This can only be achieved by protecting hair from chemical and environmental damage. My Climate Control Protection Spray has been designed specifically to protect hair from the harsh elements, whatever the weather.
What are your top tips for dealing with everyday hair complaints like tangles and grease?
A light weight, moisturising spray will help to detangle your hair and make brushing more bearable whilst minimizing breakage. Try my Breaking Hair Detangling Spray to fight nasty knots. With greasy hair try to avoid using any moisture enhancing shampoo products that you apply to the scalp. Only apply conditioner to the middle to ends of your hair and keep away from the top of your head. Keep away from excessive styling products and remember you can always add but you can't take away.
A head scarf or Alice band is a great way to keep grease-prone hair off your face. My Original Dry Shampoo, it's the perfect pick-me-up to mask unsavoury roots and allows you to get more days from your blow dry without having to re-wash your hair! It will keep the grease away as well as creating a bit of oomph and volume.
Got a hair question of your own? Lee has very kindly offered to help Wahanda customers solve their follicle frustrations. We'll be collecting hair-related questions for Lee to answer all week on our Facebook page and via Twitter (@Wahanda), and rewarding one lucky reader with a few goodies from Lee's Pink Hair collection available in Boots. Dream 'do here we come…