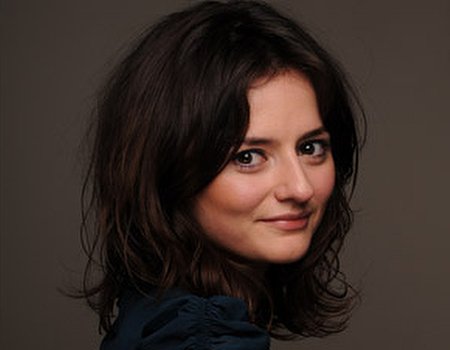 Pre-holiday prep is practically in my job description. No matter how far in advance, the moment my flights are confirmed I immediately book a wax and pedicure two days before departure and a spray-tan the day before (you have to wait at least 24 hours after a wax  - mores' the pity). Once back – not so good. I make no pre-emptive plans to tackle post-holiday skin disasters: I'm prone to breakouts after sun and I've developed noticeable pigmentation. My hair is invariably a disaster too. I get lackadaisical and don't use hair protection sprays and, being a brunette with a penchant for shady straw-hats, I think I can get away with it. I can't. Disorganisation, combined with the back-to-school mentality, which means salons and spas are frustratingly booked up come September, results in little recourse. But I've learnt from my mistakes: wherever you go, planning (and booking) a post holiday overhaul is as essential as your suitcase.     
Partying in Ibiza
Even if you don't need another holiday to recoup, your skin will. Omega 3 Fatty Acid and Vitamin E supplements help boost skin from within aiding the repair process and improving clarity. Skin is likely to have a holiday hangover: dry, sunned out and dare we say it, in need of detoxing. A facial will do all the hard work for you, treating skin when it's most in need. One of my favourites is Elemis Tri-Enzyme Facial at The Elemis Day Spa, which tackles skin texture and tone. Pigmentation might not be apparent now as sun damage can take months, even years, to develop. However, switching to a daily dark spot fighting serum such as Lancome DreamTone Serum, which comes in three different formulations to treat light, olive and dark skin tones, will help even out the complexion while working at a deeper level to stop pigmentation from developing at all.     
Relaxing in Croatia
Rocky beaches, picturesque coves and lots of swimming will keep feet soft (thanks to the exfoliating nature of the sand) but play havoc with a carefully painted pedicure. Once feet find themselves back in socks they're likely to stay there for some time so book a last-ditch pedi that goes beyond a soak and paint, allowing you to show your feet off in the short-term and ensuring they stay soft and healthy until next spring. A Fabulous Feet pedicure by the New York trained therapists at Bliss is unbeatable in my eyes. A gel-based paint will stay put longer but a simple buffing of the toenails is low maintenance. It grows-out invisibly, protects by creating an impenetrable surface to the nail and looks groomed enough to avoid socks-off shockers come October. If you can't do without colour, Essie is traditionally a salon-only brand but now has a DIY formulation that's easier to apply (thanks to the wide brush) and has a long-lasting gel-like effect.  
Glamping in Cornwall
Whether glamping or plain old camping, you have permission to revel in creature comforts once home. Nothing is as invigorating as an exfoliating scrub followed by an intense massage with skin nourishing oils. Removing dead skin cells allows moisturiser to penetrate more effectively and paying someone else to do it (at least to start with) will garner great results. An Intense Nourishment Treatment by Aromatherapy Associates is an insider's choice. Follow up at home with a twice-weekly body buff using the gratifyingly grainy Mandara Spa Island Paradise Intensive Body Scrub. It's not especially glamorous but Vaseline Intensive Care remains one of the most effective body moisturisers. I usually layer it over the luxurious Ilia Body Oil For Vital Energy. Or rehydrate using a double-duty moisturiser teamed with gradual tan such as No7 Naturally Sun Kissed Gradual Body Tan, which creates a subtle golden glow.  
Family time in Greece
Sun, chlorine and even seawater can ruin expensive highlights and there's no avoiding it with kids. Turn a blind eye to post-holiday hair damage now and split ends could get much worse as they tear further up the hair shaft. Dry ends are also more porous making them prone to frizz as autumn sets in. Deep conditioning treatments, like the luxury treatment by Lisa Shepherd are essential. Hair grows 5 to 10% faster in the sun so you're likely to need a trim too. A well-timed snip will side-step tatty end issues as well as providing an opportune update for the new autumn/winter season. If you're brave enough, go for this season's of-the-moment in-betweeny bob: the textured style sits just between jaw-line and shoulder and is the look to emulate.
Are you stuck in a makeup rut? Got any unsolved beauty questions? Pop them onto our Facebook page and we'll send them to Evie to get her expert opinion.