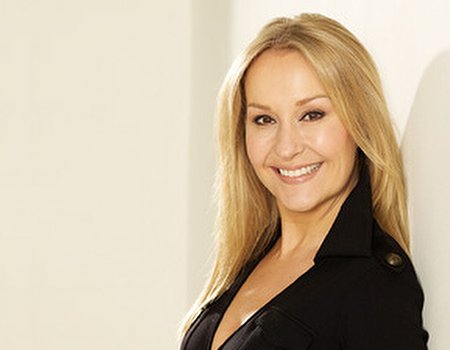 As the beauty editor of HELLO! it is my job to interview the celebrities who appear at premieres, on red carpets and at VIP parties, but it's also my aim to get the gossip from the experts in the know who help them to look their best. And it's interesting that, over the years, certain hints and tips, products and potions appear time and time again. It doesn't matter if the celebrity in question is rock and roll Rihanna, prim and proper Nicole Kidman or funny and fab Cameron Diaz, the same concealers, brightening powders, skin sheens and soft focus foundations are used to make them look their best.
So can they also work for your Christmas party? Of course they can. Here's what the experts use to rock the red carpet.
The Flawless Foundations
If you want your base to last throughout the night yet also look flawless on your face without looking too made up, then take the advice of a red carpet makeup maestro like Mary Greenwell.
"There are one or two bases that I always turn to when I want skin to look flawless," she explains. "Chanel Aqua Lumiere let's skin show through but gives an airbrush quality and softening imperfections."
Michael Ashton - the makeup guru who created Adele's iconic look - swears by a long lasing Estée Lauder foundation. "If it works for the red carpet it will also work for weddings and parties where the needs are the same; to look great in pictures over a long period of time," he says.
Chanel Vitalumiere Aqua Foundation, £32
Estée Lauder Double Wear Light, £26.50
My Mix Foundation, £15.99 (myfacecosmetics.com) is a brilliant high street buy that Kay Montano - who works regularly with Salma Hayak - often uses.
The Pro Palette Concealers
Bobbi Brown has created a professional palette of concealers that a lot of MUAs use. Kay Montano calls it 'The Rolls Royce of concealer palettes.' But the best DIY version is Laura Mercier's Secret Camouflage. Mix and match the two shades and you can pretty much cover everything from spots and broken veins, to under eye shadows and pigmentation.
Laura Mercier Secret Camouflage, £25.50
Bobbi Brown Pro Concealer Palette, £185
The Perfecting Powders
Powders aren't always used just for setting makeup. The best can give an airbrush finish to your skin. Try Leslie Lopez's firm favourite Laura Mercier's Secret Brightening Powder that she relies upon to make both Gwyneth Paltrow and Cameron Diaz look flawless and then finish with a pop of suits-all-skins peachy bronzer for soft glow.
Laura Mercier Secret Brightening Powder, £18.50, is also a favourite of Eva Mendes.
Nars Blush in Orgasm, £21, has recently been worn by Bar Rafaeli, Cameron Diaz and Gwyneth on the red carpet.
The Sexy Skin Sheens
If you want that lit-from-within look that most A list faces have then you need a light reflective skin sheen. Revlon, Mac, Benefit and St Tropez make the ones most often used on the red carpet, but where to apply them?
"Anywhere you want to catch the light; cheekbones, lips, shoulders, shins, brow bones and, if you have been hitting the gym - your arms,' says Leslie Lopez, who used St Tropez Illuminator on Gwyneth Paltrow at the Oscars, when she wore that white Tom Ford dress and cape.
Mac Strobe Cream, £12.50, is a cult classic that Cameron Diaz adores.
St Tropez Skin Illuminator in Gold, £12.26, has been worn by Rihanna, Gwyneth Paltrow and Penelope Cruz in the past year – proof that it really does suit all skin shades.
The Lust-Have Lashes
You might be surprised to find out that the lashes most often used on the red carpet are available on a high street near you. Ardell lashes won't break the bank and are often the red carpet lash of choice for celebrities like Glee's Lea Michelle, Jennifer Lopez and Eva Longoria. Pros in the know tend to buy the individual lashes and flares (sets of three lashes) to customise a look, but their strip lashes are easy to apply and look great for any party.
Ardell Individual Lashes, £5.49