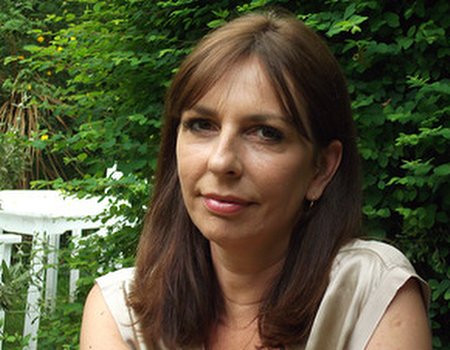 Thanks to the internet, the beauty world is now one and interest in products from across the globe has never been higher. Taking inspiration from beauty around the world means we have more knowledge about cultural beauty ideals and also easier access to new beauty rituals and global cult products. Stellar products that are heading our way - or have very recently arrived - from across the globe are set to shake up and wake up our beauty routines.
BB beautiful
Dr Jart Water Fuse Most Moist BB Cream comes from Korea and is a legend amongst BB (Blemish Balm) creams. A BB cream must give coverage, provide skin care elements (such as sebum control or anti-ageing), moisturise and contain SPF to differentiate from usual tinted moisturisers.
Originally created for women who had undertaken laser skin treatments so that they could go straight back to work while the BB helped to heal and conceal, BB creams are a phenomenon across Asia. Boots are stocking Dr Jart BB products this summer so look out in particular for Water Fuse that, when blended, produces little water droplets on the skin. Look out for next generation BB product, the BB Boomers that keep your BB cream working for longer.
Top product: Water Fuse BB Cream, from £13
Between the sheets
Sheet masks are another massive trend across Asia. While we in the UK are more used to conventional cream or gel face masks to nourish our skin, sheet masks are face-shaped pieces of cloth soaked in skin care ingredients that you lay over your face. Newer versions are often solid gel masks.
Not only do they make you look like a horror film extra, but they're quite impractical should you want to move about without them slipping off. I've recently discovered sheet masks for elbows which would render you immobile for half an hour. Nonetheless, sheet masks are already breaking into the UK market and will continue to do so.
Top product: Gold Collagen Mask, £37.50
Photo finished
A brand new take on tackling anti-ageing comes from FujiFilm in Japan, whose skin care range, Astalift, uses advanced technologies from the world of photo-imaging which they've translated to beauty products. It's already available in the UK, and the brand uses Astaxanthin and collagen in the smallest micro particles ever used in a skincare product for deeper and more effective penetration. The product hitting the headlines is Jelly Aquarysta, £26; a red, jelly-like anti-ageing formula.
Top product: Jelly Aquarysta, £26
Obvious eco
While ecologically conscious products are nothing new, Tay Skin Care from the USA goes one step further with a strong visual reference in their bamboo packaging. With product housed in wooden pots, from sustainable sources, of course, this brand represents a newer loud and proud eco-trend which has up until now been rather apologetic packaging wise. Expect to see more in-your-face organics as other brands cotton on to this trend. Tay launches on www.cultbeauty.co.uk in a few weeks' time.
Let's get fizzy
After discovering that Japanese women love to wash their faces in sparkling mineral water, SodaStream are exploring the possibility of making a carbonated water system for the bathroom specifically for facial cleansing. This is at very early developmental stages but I would expect that carbonated water from a bathroom SodaStream would contain skin care elements. It's an exciting one to watch!
Cartoon eyes
Taking inspiration from the very specific Manga style of Japanese cartoons with its roots in historic Japanese Art, Manga Contact Lenses give the illusion of huge pupils like cartoon characters. Gaining in popularity are Doll Eye lenses that key into the controversial 'living doll' make up trend made famous by Venus Palermo, whose YouTube tutorial videos have received in excess of ten million views. Doll Eye lenses enlarge the look and deepen the colour of irises. They're now available on the internet, but proceed with caution and follow hygiene instructions religiously.