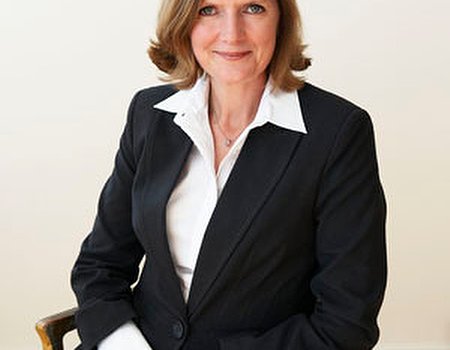 Vowed that 2012 is going to be the year when you finally shape up and slim down – but secretly disheartened by the fact that you've made this resolution before, only to fail? What's called for are some new success-guaranteed weight loss tactics that'll transform your mindset along with your eating and exercise habits. Here are eight easy mind tricks from clinical hypnotherapist Lisa Jackson that will set you firmly on the road to Destination Dream Weight.
1. Create a Goal Group. Surround yourself with supportive people who want you to reach your slimming goals, such as colleagues who'll accompany you on lunchtime walks or friends who'll swap healthy recipes or fitness DVDs with you.
2. Harness hypnosis. Whenever you need to turbo-charge your motivation, perform this simple hypnosis exercise: spend a few minutes with your eyes closed, breathing in through your nose to the count of four, pausing briefly, and then exhaling through your nose to the count of eight. When you're feeling deeply relaxed, imagine a white cloud above you and then put everything negative you've ever said, heard or thought about your body onto that cloud, and watch it darken as you do this. When you're done, mentally blow the black cloud away and notice how it evaporates, along with all that demotivating negativity.
3. Draw up a Body Map. List every single thing you adore about your body, from your friendly smile to your shapely ankles, and refer to it every time you feel tempted to throw in the towel.
4. Rehearse good habits. Use the breathing technique described in point two to breathe yourself into a deeply relaxed hypnotic state first thing. Then rehearse everything you're going to do that day that'll help you lose weight, such as using your commute to sneak in extra exercise.
5. Put a stop to negative thoughts. Ever hear a spiteful little voice in your head saying things such as 'Why bother, you'll never be slim'? Muzzle it by visualising a huge STOP sign appearing in front of you, and then repeat a positive, mood-boosting mantra such as 'I love myself enough to make an effort'.
6. Pop a daily Praise Pill. As you brush your teeth in the morning, recall everything you've been doing to shed those pounds and tell yourself how amazing you are for being so determined.
7. Perform a Body Scan. Losing weight isn't just about looking better, it's about feeling better, too. If you overindulge, scan your body from head to toe to memorise how awful it feels to be bloated. And when you're eating well, perform the same Body Scan to remind yourself how energised you feel when you're treating your body with respect.
8. Set up an incentive scheme. Promise yourself a treat for every day you stick to your healthier lifestyle resolutions. Whenever you reach a weight loss milestone such as dropping a dress size, Wahanda makes it super-affordable for you to upgrade the reward to a blissful massage or facial.
Lisa Jackson is the author of Adore Yourself Slim (Simon & Schuster, £12.99). She runs half-day slimming seminars in South London. Visit www.adoreyourselfslim.com and quote Wahanda to get a 20% discount.