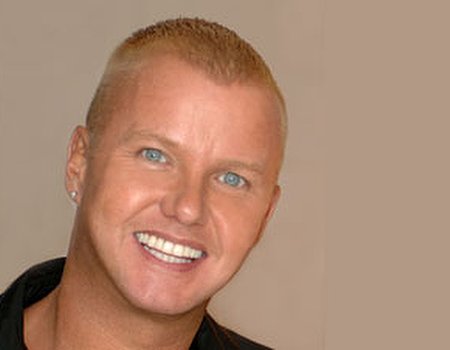 This spring plays host to a variety of fresh and fun looks for nails, from striking neons and cool and flirty pastels, to simple buffed and bare nails. But it's not just colour that's getting us all excited - the nail finish is just as important, with high gloss, matte and dual tone finishes all getting the nod as on trend looks. No matter what your skin tone, your age or your nail length, there's definitely a nail look to suit you this season - so let's all give a manicured high five for spring 2012.
Buffed and bare
Right, let's get back to basics. The easiest, most fuss-free way to get bang on trend spring nails is to go for healthy nails that are 'au naturale'. Backstage at Christopher Kane's spring/summer 2012 show, models' nails were simple and chic, with the Leighton Denny Expert Nails team keeping them colour-free and buffed to perfection. This look demonstrated understated elegance and really focused on the quality of the nail. To work the look, it's important to keep hands well moisturised, cuticles pushed back and clean, and nails all one length. Use a professional buffer, such as the Leighton Denny Expert Nails Trio Buffer (£4.50, www.leightondenny.com), to buff away any ridges and give nails a high shine finish.
Neons
Up until now, neon nails were reserved for the under 16's only - but this season sees these eye-popping shades make their way back onto our hands and into our hearts. My favourite neon shade is lime green, which was seen on the spring/summer catwalks at Vivienne Westwood, Aquascutum and Mulberry. Perfect for those with short nails, the neon lime nail trend has already been spotted on celeb fashionistas including 90210's AnnaLynn McCord and British it-girl Alexa Chung. Join the neon green army with Dior Vernis' head turning lime polish in Waterlily (£18.00, Selfridges) or Shipwrecked from my Castaway Collection (£11.00, www.leightondenny.com).
Pastels
For a serious spring fix, pretty pastels are where it's at - with subtle, refined and feminine shades of pink, peach, and frosty blue all rocking the catwalks and now our nails. Not only flattering on your hands, pastels are perfect for pedicures and complement spring's sculptural sandals. For this season's must-haves, check out Chanel's latest collection of sexy sorbet shades - my favourite is the peachy pastel nail colour in June (£17.50 from Debenhams). Or, try Just Perfect: a pinky peach from my range of High Performance Colour (£11.00, John Lewis).
Colour cocktailing
If you're easily bored with block colours on your nails, it's time to order a colour cocktail. A speedy and super-easy alternative to nail art, colour cocktailing your nail polishes allows you to create bespoke nail looks in no time. It works by layering two shades, to leave you with a completely new colour - so try giving your favourite polish a new lease of life by combining it with a contrasting shade. Select a darker polish to use as your base, then use a different shade to tone the base down, liven it up or simply inject some sparkle. For an on-trend, mouth-watering cocktail, use colours from my new Leighton Denny Expert Nails Castaway Collection (£11 each from John Lewis). Layer Message in a Bottle, a subtle sandy grey, over this season's must-have teal-turquoise shade, Blue Lagoon, for a pretty, baby blue, pearlescent finish.
We all have our own favourite colour for nails, but backstage at Vivienne Westwood's spring/summer 2012 catwalk show, green was everyone's favourite for the day. The Leighton Denny Expert Nails team painted a different shade of green on the models' individual fingers for a truly show stopping look. If you're addicted to nail colour, then this look is definitely your ticket to the fashion front row. But, if you don't have five different shades of the same colour, use the colour cocktail method to create bespoke variations on your most loved shade.
There's no one way to work spring nails this season - just make sure they are healthy and in good condition, then you can rock whatever colour or look you want.