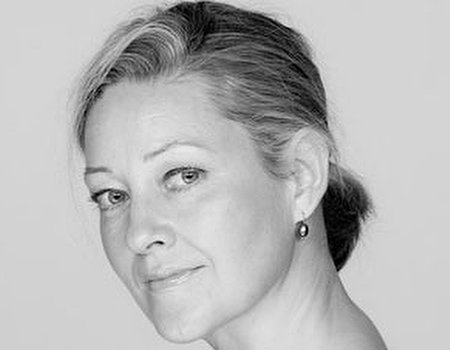 It's a very shallow thing to admit, but waking up with a flat stomach is – for me anyway – one of the great pleasures in life. As fleeting as the joy may be, there is a certain triumph associated with being able to do up your jeans without a struggle, especially as the flatness positively ripples over the rest of your body – you feel like there is less of you everywhere, just as you do when with a tan – and of course your mind. Flat stomach = good mood day.
I know I'm not alone in this, so I say thank the lord for instant inch-loss treatments, the best of which give you similar diminishing (or 'flattening') benefits as an all-over body quick-fix.
To be clear, the best way – the only way – to view quick slimming treatments is as a fast and temporary fix. I say this because sometimes we are led to believe that the results are permanent because they remove fat. Inch loss treatments are an easy route to gratification, but even a course of them – be they wraps, electrical muscle stimulii or coatings of seaweed – won't give you lasting benefits in the way that regular massage, exercise and diet will. That said though they have their place: inch loss treatments are a very useful thing when you have an event on the horizon which calls for you to slip on a bikini or a little black dress.
What's being removed is fluid, not fat. But that's fine, because fluid can distort a body in the most insidious ways, and if losing some of the surplus, and the lumpiness it makes, makes you feel more confident, even for one night, it's worth it. That's what beauty is all about. Where the effects can be lasting, and more positive, are when inch loss treatments give you impetus to edit your lifestyle in a way that makes a lasting difference to your figure.
So what works? Well having experienced most of the applications available, I can conclude that the best treatments are not gimmicks. And they are most definitely not pampering treats – this is not the moment for chocolate, cherries or candles: it's gloves-off business and anyone who tells you that instant body slimming treatments are fun is mad. Treatment is not enjoyable; in fact sometimes it's downright uncomfortable. Take Frigi Thalgo: billed as a 'cool' marine wrap. Cool? Reader, it's freezing, and damp, and as such a fairly miserable experience. But the results (and I've had this bandage wrap with menthol and seaweed many times) are frankly astonishing – never less than 6 or 7 inches in total from thighs, hips, stomach, muffintop and buttocks, and if you haven't tried it I urge you to do so.
I have had impressive results (though not on the same total inch loss scale as Frigi Thalgo) from Ionithermie, which uses electrical pulses to boost lymph drainage. The devil is in the detail here though I think as it is superb at knobbling isolated stubborn areas like saddlebags on the outsides of thighs and pockets of trapped fluid on the insides of knees. It's the one to have when your skinny jeans have started to strain and crease from your knee to thigh.
Don't write off regular massage either as a quick contouring route. If it's done with thought, by a skilful independent practitioner, who can tailor it to you (either in the strokes or aromatherapy oils used) and knows how and where to use her fingers to apply pressure and 'push' trapped fluid out (some of us retain fluid more around our ankles and calves, others their knees or muffintop), it can ease an inch or two off hotspots in a session. And because of the way it manipulates the tissues and circulation, results can be cumulative – massage (hands-on or G5) is a superb way to stay on top of fluid retention if it's a regular diary date.
How to spot a good inch loss treatment – the features that make a difference:
Exfoliation – essential to prime your skin and, importantly, circulation.
Heat and cool – temperature changes, or extreme warmth and coolness, promote the circulation which enhances elimination.
Aromatherapy oils like juniper and cypress, thyme, clove and lemon – because they are good duiretics and circulation boosters, so enhance drainage.
Massage – it's a real bonus if part of an inch loss wrap treatment, especially if the therapist knows where to apply pressure (ie on the lymph nodes).