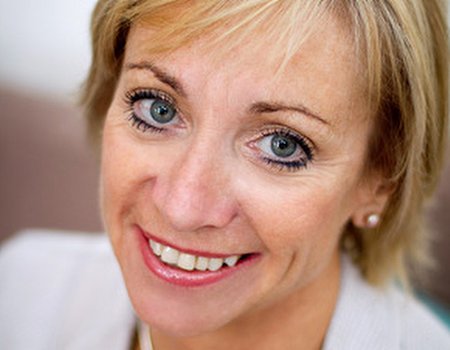 What is aromatherapy?
Aromatherapy is the use of essential oils extracted from plants for therapeutic purposes and can work on a physical as well as emotional level to improve one's general state of health and wellbeing.
I was hooked on aromatherapy from the very first day I started working with essential oils and saw how incredibly powerful they are at delivering incredible results. On a physical level, because essential oils are made up of very small molecules, they are able to penetrate into our blood stream and help many problems. They are used extensively in the spa sector, to help ease muscular aches and pains, improve circulation and ease sinus congestion. Within skincare, by penetrating into the deeper layers of the skin, they can help to optimise the cellular renewal process, enhance blood circulation and address problems such as eczema and ageing.
On an emotional level, aromas have a dynamic effect. The sense of smell is the most primitive of all the senses and is linked to the deepest parts of the brain which govern instincts, memories and emotions.
At Aromatherapy Associates all of our products have been formulated from a direct need – for example, our hero Deep Relax Bath & Shower Oil was one of our first ever products and was blended because I used to have terrible insomnia. I still receive letters and emails each week from people saying how much this product has changed their life. Every single blend is designed to achieve real results, only ever using therapeutic grade essential oils to a high concentration.
When beginning to embrace aromatherapy, the first question I always ask someone, is how do they want to feel? Are they tired, stressed, travel regularly, suffer from stomach complaints or skin problems? A hectic lifestyle manifests itself in different ways depending on the individual and it's important that people use the oils THEY need. Here are some recommendations on which oils help with various complaints...
Using aromatherapy oils
Sleep: If you suffer from insomnia or trouble getting to sleep, our blend of Vetivert and Camomile within Deep Relax has the most incredible effect at helping to aid a peaceful night's sleep – it's regularly described as 'better than sleeping pills' – and far healthier! But don't be fooled by general preconceptions about the benefits of specific oils – for example, most people assume that lavender is best to help aid sleep. In fact, that is not true and Vetivert is a far more powerful oil for this purpose. Either bath in this before you go to bed, or add a capful to a bowl of hot water in your bedroom, to fill the room with a deeply relaxing aroma.
Midday stress: In the midst of a hectic day, when the mind is racing and you need to take a few moments to calm and focus thoughts, a few deep inhalations of Frankincense helps provide instant clarity and mental support. Or pop a few drops onto an electric fragrancer to scent the whole room with this deeply de-stressing pure oil. Don't underestimate what a difference it can make – I never go anywhere without a bottle.
Muscular aches and pains: If tensions are held in muscles and joints, Ginger, Rosemary and Black Pepper is a wonder blend at helping to deliver almost instant relief. All three are contained within our De-Stress Muscle Gel and De-Stress Muscle Bath & Shower Oil. The perfect relief for any of you marathon runners out there!
Stop those bugs: If you're feeling a bit rundown and coldy, a blend of antibacterial oils such as tea tree and eucalyptus is hugely beneficial at helping to ward off germs as well as helping to help clear sinuses. These blends are also great when used in flights or on public transport – pop a few drops onto a tissue and inhale regularly.
Generally feeling a bit low: Everyone has times when you get that 'low' feeling and need a bit of a boost. A great 'leveller' is our Support Equilibrium Bath & Shower Oil, which contains a therapeutic blend of Geranium, Frankincense and Rose to help create a sense of harmony. I know some people who wear this as a fragrance to always put them in a good mood!
Energy boost: Citrus oils really are fabulous at helping to revive both the mind and the body. A blend of Pink Grapefruit and Juniperberry is a fabulous wake-up. These oils are also great at helping to boost circulation, which, when coupled with body brushing can really help minimise cellulite.
What oils to use to create different moods?
Vetivert, sandalwood and camomile help a good night's sleep. 
Sandalwood is calming and relaxing to the mind.
Pine helps to focus the mind and offers an instant wake up call for mental functions.
Frankincense is wonderfully grounding oil, especially if the mind is really overactive.
Ylang Ylang is a great pick-me-up before an evening out, or when energy levels are flagging.
Juniperberry is a great detoxifier, helping to stimulate the kidneys and on an emotional level, helps adds positivity and clarity of thought. 
Geranium is excellent at aiding confidence and intuition.
Lavender is great to help balance emotions and soothe an over-active mind.
Jasmine and Neroli are all wonderfully uplifting.
Patchouli is an oil known for its sensuous qualities.
Essential oils – top tips:
Pure essential oils work brilliantly when a few drops are added to an electric fragrancer or bowl of hot water and they really do fill a room with their beneficial qualities.
Don't be afraid to use bath oils in the shower – simply apply a small amount to the torso before stepping under the hot water and take a few deep breaths to reap the benefits.
Always choose a quality blend, otherwise you will not achieve real results. I always liken it to this – if you eat one segment of an orange it's not going to do you nearly as much good as eating the whole thing. The same theory applies with oils – if you don't use the correct quality and quantity, you wont receive the results.
Essential oils can be wonderfully restorative for oily skin, as they can help to balance sebum production. But make sure you choose the correct blend – our Refining Face Oil contains Ylang Ylang and Lavender, which helps gently dry the skin and help reduce oiliness.
You know if you've applied too much product to your skin as it won't be absorbed – the skin only takes what it needs, so if you apply an oil before bed and find that you still have some on the surface of the skin in the morning, you used too much.
Take some time to massage oils into the skin, particularly the face. Always use upwards and outwards motions, helping to lift the face and boost circulation, helping to increase radiance.