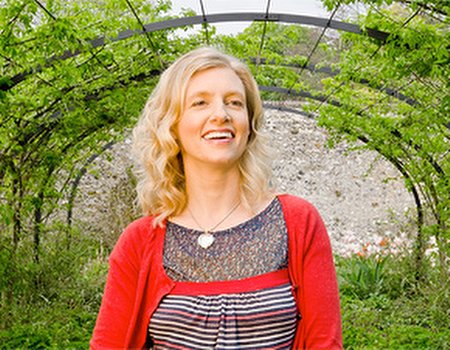 With many statistics now citing work and emotional stress as the new main cause of illness, it may be time to do a health check on whether you allow regular time for your mind and body to recharge.
With 'burnout' on the rise, we often need a reminder that pushing on through and then expecting two weeks' holiday every 6 months to counter that, doesn't really add up. This can be especially true when the idea of the holiday on the horizon even stops us looking at how we are living life in the here and now.
When we may have slipped into the idea that unless it's exotic or outside our back yard, then it's not really 'getting away', we may be missing the truly simple pleasures that are around us all the time. Personally I find the packing/flying/being away combo can often be a lot less de-stressing than the time and space I make in my life to walk through my local park. That is of course, when I make an active decision to stop gnawing at the work stuff in my head and literally smell the roses.
Consider if any of the following apply to you:
I just keep going, knowing I've booked my holiday in three months' time...
I have difficulty relaxing or doing nothing...
I have more trouble coping with the tasks I've committed to…
I am feeling the effects of stress and constant screen time…
If you can relate to any of the statements above, you could increase your quality of life significantly by prioritising restorative breaks every day. Even things that might seem like chores – gardening, cooking, even ironing – can be approached as 'mini holidays' if you relax into them and let your busy brain have a rest.
Creating time and space
Mini-holidays don't even need to be more than a few minutes, but they do need to be done mindfully, meaning you stop and experience being in the present. That is, right here and now, not worrying about the past or planning the future. Using your breath as a guide can help ground you in this way. Simply stepping back from your chattering mind and inwardly observing the effects of your inhalation and exhalation can help let go of tense muscles and an overloaded brain.
10 deep breaths
Sitting comfortably with a soft jaw and shoulders, lift your chest and simply breathe in through your nose and allow full outbreaths to calm your nervous system. You'll be amazed at how much space you can find in a little high quality time with this simple tool – see 10 Deep Breaths in the Calm For Life chapter in The De-Stress Diet for more info.
Charlotte's personal top 5 mini holidays
Allowing 10 minutes extra to walk the longer way to work (or anywhere) through the park
If on a bus or a train, resisting checking my phone and instead doing nothing except gazing out of the window
Pottering around with Radio 4 or Gold FM in the background
Just sitting in a quiet room, allowing myself to do nothing and not feel guilty
Even just 10 minutes simple yoga practice – anything is better than nothing with a small child…
Charlotte Watts is the co-author of The De-Stress Diet (Hay House; £12.99) by Charlotte Watts and Anna Magee available from Amazon.co.uk. To sign up for a free newsletter and podcast support and for de-stressing videos and other help log on to www.de-stressyourlife.com