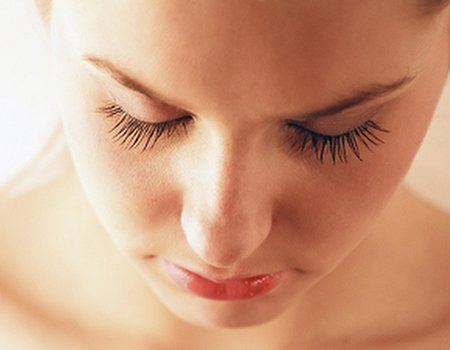 Hypnotism is something that has fascinated me ever since a hypnosis night at university when I watched someone get mesmerized into thinking they were an elephant. Being something of a control freak, I've viewed friends who have achieved things like quitting smoking, overcoming a fear of flying and sleeping better with a mix of envy and admiration. I'd heard hypnotism could help me do the same, but the fear of being hypnotised to kill Stephen Fry or run around like a chicken always kept me from trying it (thanks for that Derren Brown). Hypnotism is, however, gaining popularity all the time so when Diana at Quitmasters UK offered to help me address some emotional, stress-related eating issues with hypnotherapy I knew I had to forget my irrational fear and give it a shot.
The venue
It was with a sense of trepidation I found myself outside Quitmasters UK's clinic in a quiet, pretty mews just off Harley Street. Once inside, I was soon put at ease by the warm, welcoming Diana, the owner of Quitmasters, who led me to a treatment room that was surprisingly light and airy. 
Diana has been using hypnotherapy as a tool for the last twelve years so her clients know they are in the hands of a seasoned pro. We began the session talking about why I was there, with Diana spending at least half an hour questioning me about why I had come to see her and really getting to grips with my attitudes toward stress, anxiety and my relationship with food. The questioning, at times felt almost too personal. Diana is unfailingly honest, but as she explained in depth, for good results and a tailored approach she needs to understand where subconscious behaviours and triggers come from. After a few incisive questions I found myself opening up to her in a way that was very new to me.
The treatment
I have to admit, to begin with I was very nervous that I wouldn't be able to do it properly or that I would make a fool of myself somehow. Diana explained (very patiently!) that I just needed to relax and listen her voice. I lay down on the couch, got comfortable, closed my eyes and started to listen. I have to say I find it hard to recall what happened next.
We started with some deep breathing and a relaxation exercise and I'm afraid I only have bits of memory after that. I don't think I fell asleep, I think I was just in a very deep state of relaxation. Diana's voice would get louder and softer as she took me through the exercises and it felt a bit like I was tuning in and out with the change of tone.
Before I knew it, the session was over. I think the hypnosis took about 20/30 minutes and afterwards I felt slightly stunned but deeply relaxed. I felt as though I had been asleep for several hours with only patchy memories of the session.
The results
I did go on to have some additional sessions with Diana as I felt small changes almost immediately. I'm not sure hypnosis is a quick fix for habits that have taken years to develop and I know it's going to take some time to unravel mine but on the whole I'm really pleased. It's still relatively early days to say how profound the effects are, but I am definitely seeing changes in my behaviour. I'm snacking less and in stressful situations, when I would previously have turned to sugar or caffeine, I'm feeling far less of an urge to do so. Overall I'm calmer and less anxious and certainly have a healthier attitude to food and how it makes me feel. Once I've got my head under control a bit more I'm going to go back and address my dirty cigarette habit!