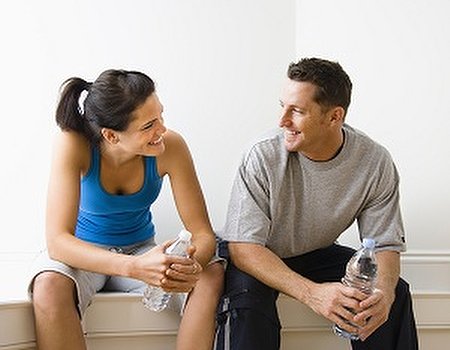 Great news for all you couch potatoes out there - scientists claim to have created a pill that provides all the benefits of exercise, without you having to even haul yourself off the sofa. Sounds too good to be true, doesn't it?
The hormone irisin - found naturally in the body - has been billed as responsible for some of the health benefits of working out. In a study by Bruce Spiegelman, a cell biologist at Dana-Farber Cancer Institute, the hormone was seen as spiking to high levels in the body during and after exercise - helping to convert the 'bad' white fat in the body in to 'healthy' brown fat. This is said to help improve resistance to obesity-linked diabetes and to lower high blood pressure – meaning that the hormone could play an important role in preventing illness related to inactivity..
Feeling a bit sceptical? Researchers from the Dana-Farber Cancer Institute said that it was 'exciting to find a natural substance connected to exercise that has such therapeutic potential.' They warned, however, that even if a dietary supplement is developed from the hormone, it won't mean that people can just replace their regular gym session with a pill. Irisin doesn't strengthen muscles - so unfortunately you won't get those toned thighs or arms you've been after without doing some work. We wouldn't go cancelling that gym membership straightaway, if we were you...
If miracle pills aren't your thing and you're looking to stay fit and healthy the natural way, why not check out our fitness deals and offers – we've got plenty of ideas to help make exercising fun.