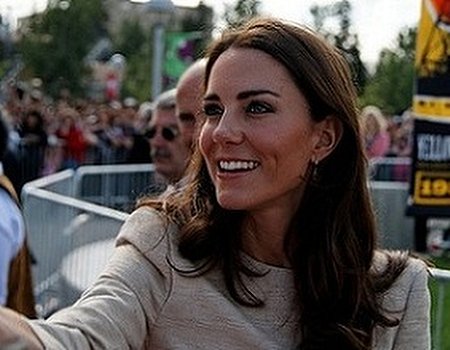 Kate Middleton turns the big 3-0 today, and we can only imagine what fabulous gifts she'll be receiving from her husband and other Royal Family members.
Having married a prince, the usual girly birthday list consisting of makeup, clothing vouchers and DVDs is probably out the window ...so what do you get the girl who has everything? Here are a few present ideas that we think would come in pretty handy in the life of a busy future queen:
A long, uninterrupted walk in the countryside
Having completed the Duke of Edinburgh Gold Award, Kate clearly enjoys the great outdoors. We reckon a free afternoon to take an enjoyable walk near her North Wales home would be a welcome relief from the Duchess's busy lifestyle.
A trip to a Chelsea hair salon to keep those famously shiny tresses in tip top condition
It can't be easy ensuring her brunette locks always look freshly blow dried. Luckily for those needing to find the perfect present for Kate, at Wahanda there's a myriad of hair offers and salon locations that will transform tresses from the plain to princess-worthy.
An appointment with a professional makeup artist in preparation for a big public event
After doing her own makeup for the Royal wedding in April, it might be time for Kate to put down the eyeliner and try out some new beauty looks.
A gym membership
Toned and lithe, Kate was an avid sportswoman while at school and university - impressive! She was also a keen rower and has taken part in charity races. A membership at the local health club would mean that the Duchess of Cambridge's fitness levels would never waver - she could use the rowing machine to her heart's content.
A treatment fit for a queen: the 24 carat gold facial
With the constant travelling and smiling for paparazzi shots, Kate's skin must need some TLC. A 24 carat gold facial would leave her looking glowing and refreshed - not to mention perfectly pampered!
Is there a princess in your life who deserves the royal treatment? Or maybe you just want to feel as good as Kate Middleton looks! Check out our deals and offers on indulgent spa breaks and salon treatments for a touch of affordable glamour.
Image courtesy of Jason Simpson