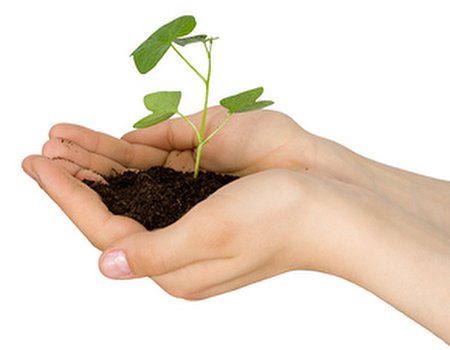 Thanks to today's busy lifestyles, most of us buy the majority of everyday essentials at supermarkets - from fruit and veg to shampoo. But what if you could turn those fingers green and grow some all natural, wellness inspiring plants in your back garden - without having to leave your home?
The Gluttonous Garden has a range of carefully crafted plant collections to grow at home, all available via Plants Delivered (www.plantsdelivered.co.uk). Love the sound of natural remedies, ready to harvest in case you unexpectedly burn your hand on those curling tongs? The 'Medicine Chest Collection' boasts celebrated wonder plant Aloe Vera, which can be grown on a sunny windowsill and the healing jelly extracted for any cuts, scrapes or burns. Eucalyptus and Red Sage also features in this package - no need to make an emergency dash to Boots for that pesky blocked nose or painful wasp sting!
The plant collections on offer are not limited to helping you feel great on the outside - there are also delicious options that will help your insides stay fit and healthy too. The 'Blueberry Plant Collection' is as simple as it sounds - three different kinds of tasty blueberry plants ready to sprout in your garden, giving lots of lovely and fresh ready to eat fruit. Compulsive tea drinker? The 'Herb Tea Plant Collection' allows for delicious and invigorating brews from leaves which flourish with minimum care. That soothing mug of peppermint tea before bed will never be the same again...
The green-fingered lot at The Gluttonous Garden give clever instructions along with your chosen collection - regarding sunlight needs, soil composition and information on when the plants will flower and bear fruit. Whether you only have a small patch of soil amidst a concrete jungle or a rambling wilderness in your back garden, the plant packages are tailored to thrive, regardless of space.
Prices vary depending on the collection and plants can be delivered on a nominated day from the lovingly cultivated nursery in Newbury. We think they'd make pretty great gifts...
Like the idea of knowing more about the plants that you use, whether in your kitchen or in your medicine cabinet? Find your local nutritionist or herbal medicine practitioner to discover more about flower power.