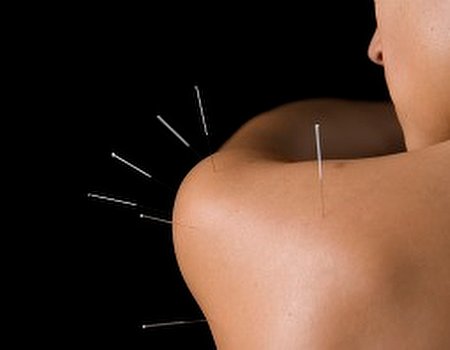 Acupuncture, like any kind of therapy, relies heavily on the patient-practitioner relationship. For many patients, it is the first time they have ever forayed into the world of alternative therapy and these initial steps can be daunting. The patient is trusting someone they don't know with their time, money and most important of all, their health. This doesn't get easier even if you have had acupuncture before, although the experience will help you be more discerning in the process of finding an acupuncturist. Here are some factors you should keep in mind in your search for an acupuncturist:
What qualifications do they have?
This may seem like a no-brainer but as regulations stand, practitioners of varying qualifications and abilities can call themselves acupuncturists. Undoubtedly there are some who were trained in the traditional way of following a master for years and are therefore extremely capable but don't have any formal training that can be certified. On the other hand, there are some practitioners who have certificates and diplomas but might only have had weekend training over a year.
Professional bodies will usually have member directories available, allowing you to search for qualified practitioners. Look for a qualification from BAcC, ATCM or BMAS.
Is acupuncture their main practice?
There are two types of acupuncture: traditional and medical. Traditional acupuncture is practiced by practitioners based on Traditional Chinese Medicine (TCM) and follows the theory of meridians and channels in the body as well as the (dys)function of the internal organs. Medical acupuncture is based on the trigger points of nerves and muscles of the musculoskeletal system and used mainly for trauma and injury, but is less effective for other conditions such as insomnia or fertility.
Many acupuncturists come from a wide and varied background. The current trend is that of other therapists training in acupuncture as they recognize its benefit in helping with their patients' conditions. There are also acupuncturists who trained and specialized in only acupuncture or TCM (thus encompassing Chinese herbal medicine). Generally their training and studies would have been over a longer period of time as acupuncture is their only focus.
It is up to you to decide which type of practitioner would suit your needs best. Perhaps you want a therapist who can treat you with needles as well as know how to manipulate your body in the correct osteopathic style. Or maybe your condition could be better treated with TCM theory and in that case an acupuncturist might be the better choice.
Can you communicate with the practitioner?
Obviously an acupuncturist who speaks your language would be ideal, but what I mean here is more, does the practitioner understand what you need? In order for the trust to be built, you need good rapport. Acupuncturists are people, and therefore have their own character and personalities. It is very important that you are comfortable with the person you are trusting with your health. Some patients prefer the no-nonsense approach whereas others like to delve more into the possible life stresses that could be affecting their condition. There are patients who like to be reprimanded and told where they are going wrong, whilst there are other patients who much prefer the teamwork approach to health, rather than being lectured every time.
It is up to you to decide if the practitioner is right for you. This may take more than one treatment but remember that you can always seek out another acupuncturist if you feel something is not right. As practitioners, we want the best for our patients and it will be easier for us to treat you if you are comfortable in your surroundings.