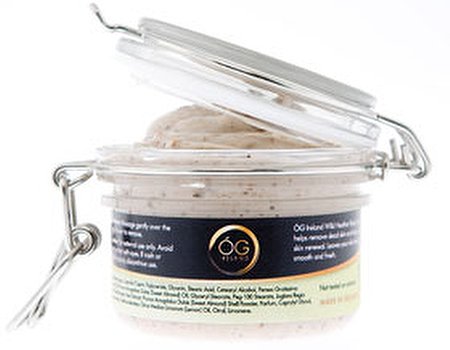 ÓG – Meaning 'young' in Gaelic
After living in England for many years, I returned to Ireland with a view to take things easy. I had worked as a director at Stoke Park Club in Buckinghamshire, and I loved being involved in the Spa industry, but now it was time to go home. On my return to Ireland, I worked on a few different projects, but nothing gave me the buzz that I had enjoyed at Stoke Park Club. That is, until I met Bill.
Bill Kenny is the founder of ÓG Ireland. When I met Bill in November 2009 and he told me the story of how ÓG came about, I was immediately under the ÓG spell. Bill and his sons were builders, but a few years ago the building trade in Ireland started to take a nose dive. On a flight to Budapest, Bill came across a book called 'Peat in Balneology & Therapy' (balneology is the therapeutic use of spring waters or mineral waters). As Bill read through the pages, his mind began to explore the idea of using peat from the bog that he had in Ireland for treatments. He couldn't wait to return home and get the bog peat tested to see if it was suitable for therapeutic use.
Bill also had read about a body that had been recovered from a bog about five miles away from his home in Ireland, called the 'Croghan Man', as well as a Danish bog body found decades previously, nicknamed the 'Tollund Man'. When two people were cutting peat in 1950, they discovered a naturally mummified body, which was so perfectly preserved that the men that found him thought they had stumbled upon a fresh corpse. They reported the find to the Danish police, who were puzzled until they brought in an archaeologist. The archaeologist realized that far from being a fresh body, the find represented a major historical discovery. The Tollund Man is distinctive because he was buried in a peat bog around 400 BCE, and the conditions in the bog preserved his body for hundreds of years.
After taking in all this information, Bill decided to create a skin care range that would incorporate the peat, as he was blown away by all its fantastic properties. It preserves natural materials, meaning its anti-aging (preventing skin deterioration), but it also has healing properties that help with skin conditions like eczema and psoriasis.
The fact that Bill was still in the building trade didn't stop his enthusiasm and he worked hard for a number years to create ÓG. The products were finally ready to be shared with the rest of the world in November 2009, and ÓG Ireland was launched. Already the results from using ÓG have been a great talking point amongst beauty experts and clients alike. This year, I took ÓG products to the Spatec convention in Croatia where the elite of the Spa and beauty world convene, and the reaction was unbelievable.
I look forward to continuing my work with Bill and his family to make ÓG grow and grow.