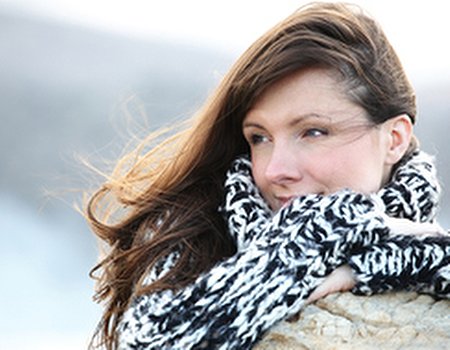 It is the month of merry and a seasonally spiced calendar of family, friends, travel and work might be your face's new frenemy. As the largest organ in the body, the skin acts as a barometer for what is going on inside and diligently screams signs of stress or excess.
Here are a couple of hints and tips to deal with any of December's dermal-dilemmas that can be triggered by sleep-starved nights, alcohol, last-minute shopping, or travel.
1. Remove Make-Up
No matter how late you stroll home, always remember to wipe off makeup from your face and eyes. Aside from avoiding the un-esthetically pleasing raccoon-eyed look, the skin uses sleep to detoxify itself and leaving a layer of make-up over the face might impede this recuperation process.
2. Rehydrate
Alcohol dehydrates your system and can leave your skin looking pasty, peaky and parched. When socializing, try to break up cocktails, beers or wine with water which will help your head and skin. Once home, apply a rich moisturizer with hydrating actives such as sodium hyaluronate before going to bed. If travelling, planes, trains and automobiles can be arid environments so fill up with water and apply the same moisture-boosting creams to shield against skin wear and tear – ask for travel-friendly samples from skin specialists.
3. Redness Diffusers
Red is the festive colour and even pops up on the skin. Cold weather contributes to sensitivity, with alcohol exasperating redness further by widening blood vessels and inflaming the skin. Soothing botanicals such as chamomile, arnica, kudzu root (popular in traditional Chinese medicine) and cornflower extracts are great topical ingredients to help battle sensitivity. To camouflage blotchiness, look for formulas with green pigments which work to neutralize redness.
4. Stress Spots
The festive season is stressful and can trigger breakouts on the skin. A healthy diet, exercise and relaxation should be slotted into your schedule to deter tension inflaming your skin. Should a pimple pop up then look formulas with recommended ingredients such as salicylic acid (oddly enough, aspirin is a derivative of aspirin), tea tree, zinc gluconate or purifying muds and clays.