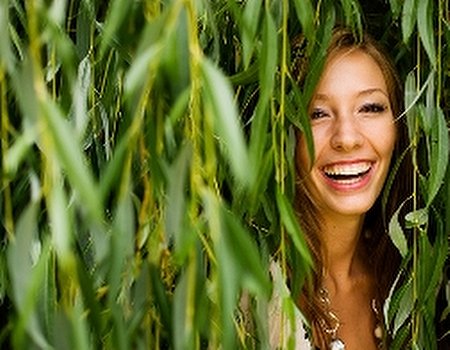 January is a time for rejuvenation and preparation for the year ahead. With the holiday season past, New Year's resolutions surface and there is a focus on health and wellness.
Many opt for stringent diets and detoxification programs to leap into weight loss. Unfortunately, this is a risky strategy with high incidence of failure in the short term and possible consequences to overall health in the long term. Although a diet and exercise program is essential to a healthy lifestyle, a slow and steady approach to weight-loss and improved fitness is recommended. Incorporating healthy habits and improving everyday food selections and exercise choices are much more likely to lead to long lasting weight loss and wellbeing.
There are ways to jump start a healthy lifestyle and signify renewed attention to health and wellness without harsh side-effects to the body.
First, the act of planning a wellness program can be instrumental for gaining momentum and enthusiasm for the New Year. This needn't be done alone. Professionals within the wellness field can assist, such as a nutritionist, life counselor, personal trainer, and others. Online resources can be a wonderful resource. However, be wary of sites that promise quick results or are selling diet products.
Second, prepare the body with gentle treatments either at a spa or at home. This should include weekly exfoliation, baths with Epsom or Himalayan salts, and application of a detoxifying cream, mud, or other substance such as a seaweed gel. At the spa, for example, a lemongrass bamboo scrub is coupled with a marine mud body wrap for a rejuvenating package. Steam and sauna can also add much value to a detoxifying spa experience. Be sure to drink plenty of water and eat fresh fruits and vegetables when undergoing any of these types of treatments.
Third, create new purifying rituals for your daily routine. For example, schedule a daily 'tea time' in the afternoon. This not only provides a very useful time to recharge during the day, but also incorporates a healthy dose of antioxidants if any type of green tea is chosen. Or, purifying aromatherapy such as sweet orange, lime, cypress, and juniper berry essential oils may be used daily when blended into an after-shower cream, or diffused in an aromatherapy burner for the home or office.
There will be barriers to any embarkation towards a new lifestyle. The key to success is patience and a daily reminder to treat the body, mind and spirit gently and holistically.