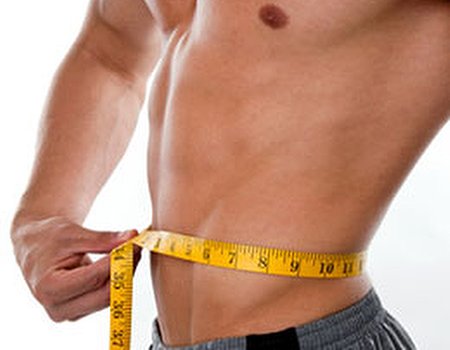 The British Association of Aesthetic Plastic Surgeons (BAAPS) reported that the number of male breast reduction or Gynaecomastia ops ('man boobs') nearly doubled from 323 to 581, a staggering 80% increase and moving from 5th most popular procedure for men to 3rd during 2009.
Men are finally realising that cosmetic surgery is not all about making women beautiful and there are many procedures that can help to enhance the lives of unhappy males across the United Kingdom as well. Rhinoplasty topped the bill in 2009 with 877 nose jobs being performed by registered BAAPS surgeons.
Man Boobs or "Moobs" as they have been dubbed affect the lives of thousands of men and more and more are starting to see there is light at the end of the tunnel and a solution is at hand. John Pereira, a consultant plastic surgeon at McIndoe Surgical Centre in East Grinstead has performed numerous male breast reductions and advises anyone who is considering surgery for this problem, to take plenty of time to consider whether this is the right route for them. Overdeveloped breast tissue in men can be a result of being overweight, or having lost weight, or overgrowth of the underlying breast tissue. Occasionally drug use can cause breast development as a side effect. Teenage boys in particular can be affected by Moobs, but at that age it could simply be a side effect of increased hormone levels during puberty. The small developed breast may disappear as hormone levels alter during late teenage.
Mr Pereira said "It is important therefore that your consultant surgeon establishes the underlying reasons for the condition before proceeding with reduction surgery. Once surgery has been established as the best possible route, it can result in a much improved physique that you can be proud to show off."
Depending upon the severity of the problem there are different operative approaches to a achieve an improvement. Some cases can be dealt with via liposuction alone, others require more extensive incisions and therefore scars to deal with the excess breast tissue and skin. It is important not to swap the problem of a slightly large chest for unsightly scars – so all this must be discussed before an operation.
Gynaecomastia surgery is performed under local or general anaesthetic depending upon the severity of the problem. It may be necessary to stay in the hospital overnight. Patients are recommended to have a week off work after surgery to ensure time to rest and recover comfortably at home. A compression garment then helps to reduce bruising and swelling over the next few weeks. Any strenuous work or activity should also be avoided for several weeks. There will be some scarring, and this will depend on the amount of tissue removed, but this will fade significantly over time.
Male cosmetic surgery is no longer a taboo subject that should be an embarrassment. It is a personal choice to regain your confidence and freedom to live a better, more enhanced life without the humiliation that Moobs can cause.
If you are feel you are ready to talk about male breast reduction with John Pereira or any other surgeon at McIndoe Surgical Centre please call our helpline or visit our Wahanda profile for more information. Alternatively you could attend one of our free open evenings. Details are on the Events page on our website.