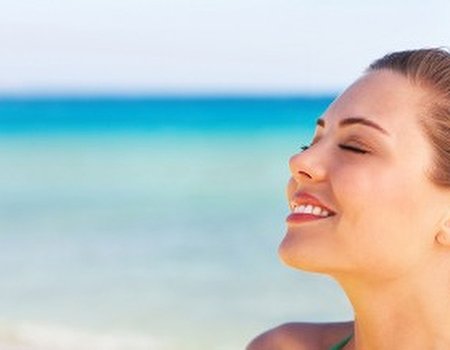 "What is the meaning of life?", "Is there a God?" and even "Do blondes have more fun?" These are apparently the world's trickiest questions. Internet search engine Ask Jeeves has compiled a top 10 of "unanswerables" from the past decade, based on some 1.1 billion queries made on the site since its launch in 2000.
Whether blonde or brunette, atheist or a believer, one thing is for sure; without a clear life purpose, fun and faith can give way to a bleak outlook. With depression at an all time high and drug/alcohol abuse reaching epidemic proportions, more people than ever are searching for meaning in their lives.
Life is empty until we fill it with the things that add meaning. Until we have held a no holds barred, warts and all inventory of our own beliefs, behaviours and fears we are unable to find a strong starting point. This ten step program won't tell you whether peroxide is the way to go, but it will help you create a life with meaning, purpose and joy!
THE TEN STEPS TO FINDING THE MEANING OF LIFE:
Step One: Discover who YOU are, the real you, without the bravado and props you have accumulated to distract yourself and others from seeing your frailties and fears. Give yourself permission to be imperfect, it's a powerful liberation!
Step Two: Face your fears- that's the stuff you avoid at all cost, which often leads to blaming others or seeing yourself as a victim of circumstance. Fear will flourish in this hotbed of denial. Once confronted, fear is quickly replaced with courage and vision; a healthy platform for progression.
Step Three: Accept yourself, warts and all. Change what you don't like and love what you do.
Step Four: Get to know yourself all over again. Understand what you love and what exaccerbates your dark side. Do more of the former and eradicate the latter from your day to day living.
Step Five: Allow inner confidence and healthy behaviours to steer you towards loving relationships, positive friendships and a happy family life with clearly defined personal boundaries.
Step Six: Commit to self awareness. If something doesn't feel good, check it out; it's a sign post commanding attention.
Step Seven: Dare to dream. With your internal house in order, anything is possible. Your life without fear and worry is full of passion and self belief.
Step Eight: Take time to appreciate everything you have, your achievements and how far you have come.
Step Nine: Be determined to enjoy every day of your life as if it's your last. Live life to the fullest now that you have a strong sense of purpose and your life is packed with meaning.
Step Ten: Spread the word to others, help them face their fears, find purpose and love their meaning-filled life!