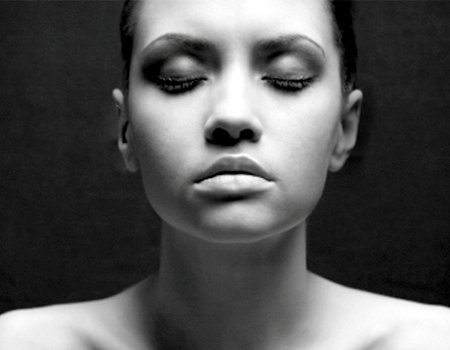 Your mind processes around 70,000 thoughts a day! That's almost 5,000 per hour and 73 thoughts per minute, which is more than one each and every second! Maybe you could take a moment to chew over the enormity of those numbers and what they represent in your life. If we are having anything 70,000 times a day it makes sense to make it count!
With 98% of your thoughts being repetitive and unoriginal we find ourselves regurgitating the same beliefs, opinions, knowledge and results; often without challenging them. Where have all these repetitive thoughts got you, and - now you come to mention it - how do they make you feel?
If you are bored and tired with yourself, the fastest and most effective way to change the situation is to add more new thoughts and experiences to the mix. Stretch your mind out of that comfortable place you have allowed it to reside in and grasp the opportunity to re-evaluate what you are constantly telling yourself!
If we keep feeding our brain the same old stuff that keeps us firmly within our comfort zone we become tired and jaded. When was the last time you put effort into creating new thoughts? The older we get, the more effort it takes to come up with new experiences and inspiration; but we still don't have to look far - just in a different direction!
Remember, your brain can only have one thought at a time. You can choose what that thought is.
Just imagine increasing your new thought ratio, inviting new experiences into your life and watching as new paths open up, not only to your mind but throughout your entire life! Literally take the first mental step away from that unconscious trance state you are used to and begin to feel alive again. Watching TV, driving, surfing the net, exercise and even sex, can all put us into a hypnotic trance state where we are operating out of pure habit and lack conscious awareness.
Take new ideas from books, magazines, other people… be creative and find new sources of inspiration.
Stretch your mind out in new directions, give it a workout. You know how much better your body feels after it has been put through its paces, and your mind is no different. If you don't use it, be prepared to lose it.
Until you change your thoughts, where every feeling and action in born, you will remain stuck with the feelings and behaviours you are currently living with. A simple equation, but it takes effort to push ourselves out of that comfort zone nonetheless!
If you go out to dinner, find a restaurant serving a type of food you have never tried before. Select a book that you have been recommended but it isn't your usual genre. Pick up a couple of magazines that you would not normally buy – National Geographic, The Week, New Statesman with the sole intent of learning something new.
Go on, give your mind something new to play with – you never know what new thoughts might surface. Oh, I forgot to mention: there is one caveat! Anything and everything you choose to do must be completed with a suspended opinion. You can focus only on the positive… If the food is inedible, how is the ambience, the decor, the wine, the people? It is now your job to only focus on the great stuff you are finding, doing or reading. This sounds simple but our ego has become so powerful for many of us, it is likely to instantly want to run the show. If your thoughts start with "I …" it's an ego thought – let it go. Replace it with something you are experiencing that is positive, no matter how small.
I recently applied myself to this exercise and found myself in one of the worst restaurants possible. Letting go of the old and well worn critical thoughts, I focused on finding the good stuff. Low and behold I met some wonderful people, discovered a delicious new wine and got myself invited to a house party that turned out to be exceptional!
Make a pact with yourself today: allow yourself to have 20 new thoughts and just see where it takes you after one week. It's free, it's safe and it's the first step towards having a fresh approach to your life.
For more steps, please visit my website. Feel free to contact me for the next simple change you can make to your life to create a great difference. I can now be found in Sussex as well as West London, and I offer a wide range of effective telephone coaching techniques to get you off to the very best start for the rest of your life! Don't stay bored, make a decision to live your life to the full; engage and feel excited again – because you're worth it!