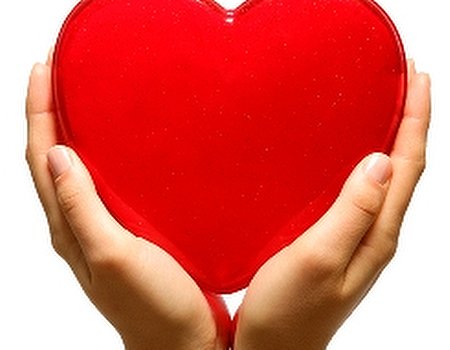 With the pitfalls of Christmas expertly navigated, guess what's around the corner? Yep, Valentine's Day! Perhaps the one day when more couples disappoint each other than any other. It doesn't have to be that way, there's time to consider a different approach and take your relationship to another level.
Restaurants are guaranteed full capacity, regardless of quality. Florists are doubling red rose price tags and rubbing hands with glee. Even the shabbiest of hotels are, as I write, creating 'romantic packages' by adding a bottle of fizz and a bunch of grapes in the room – oh and £50 to their room rate!
Am I really this cynical? No, the truth is I am a wild romantic but I cannot find one iota of romance in the commercialisation of it all. Aren't we missing the point? Is Valentine's Day the time to spoil your loved one because they've made your life bright and beautiful throughout the year? Yes, I believe it is. Is it the only day we make the effort to reward and recognise their patience and love? No, I believe that is a crucial mistake!
How much thought does it take to grab a bunch of flowers from the garage on the way home? Or to get your Secretary to book a fab eatery? I would love to see V-Day celebrated with elaborate Champagne carpet-picnics, decadent duvet days, long walks, ending in front of a huge log fire with a large hot toddy (or three!). All of it dedicated to voicing appreciation and reminding each other of what love and seduction mean to your partnership.
If we don't take time out through the year to ensure our lover feels acknowledged and appreciated, the chances are that V-Day is going to be a disaster! Are you already harbouring resentment and anger at the feeling of being taken for granted for those other 300+ days of the year? Maybe you feel great but suspect this might apply to your other half?
How would things change if each day you both took a moment on the train, or in the shower, to think of a way to surprise and delight your loved one with appreciation? Diamonds are lovely, scented roses divine but there is nothing that replaces authentic and deeply felt feelings of being truly respected and appreciated.
So, why not get ahead of the game and start thinking of how you demonstrate appreciation throughout the year to each other? Take time out to focus on how much their existence means in your life, how the light shines brighter in their presence – it's all too easy to take for granted. If you're tempted to focus on the qualities they don't have, or their mis-deeds – don't! Blame and judgment are the Bromide of romance. If your partner deserves you then surely their fine characteristics far outweigh their down points. If that isn't the case, well, maybe I should cover that in another article. Focus on what you have that's special, nurture it with love and keep your eye on the ball – it's all too easy to let it slip away.
Who else will know what you're thinking with just the merest of facial expression? Who else would laugh at the unspoken joke that just the two of you share? How many others will smile as they massage your feet when you're freezing? Or still fancy you to pieces when you're looking your absolute worst? Give thought to what they do for you and revel in it, successful love focuses on how much you can give, not take from, the other person.
What will I be doing for V-Day? Coaching those who ignored this simple advice, as they sob into their limp, cling-film wrapped bunch of over-priced roses! Take heed and start showing your love and devotion in new ways. Notice things that are great about your Valentine again. Look at them with fresh eyes. Encourage their passions and dreams. Take an interest in their trivia. ….. and then, if the fancy takes you, by all means pop down to the diamond store!