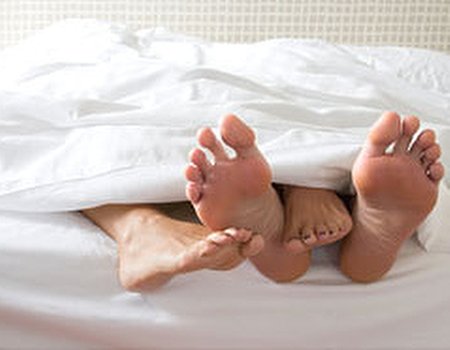 This week I have been researching The G spot in preparation for a radio interview. I have been astounded by the confusion, conflicting data and opinions from professionals around the globe. It seems the simple question "Does the G Spot exist?" remains unanswered. With this in mind I have added my take on this controversial bedroom conundrum, with the intention of offering some down to earth, common sense advice.
G-spotting, it seems, has become a near-global sport. In bedrooms all over the world there are women desperately hoping and men eagerly searching for this sought after trigger to apparently intense and elongated orgasms for their women.
Back in the 1950's Dr Grafenberg published research on 'The Role Of the Urethra In Female Orgasm' and had cleverly noticed a small area about two inches inside, against the front wall of the vaginal canal, adjacent to a staggering 8,000 clitoral nerve fibres. This female on-occasion erogenous zone is the Urethral Sponge. Thirty or so years later two sexologists regurgitated his findings and named this spot after the now infamous Doctor – hey presto – the G-Spot and confusion was born.
The good news is that every woman has a Urethral Sponge and in some women, when aroused, stimulation will not only move the earth but heaven as well. However, this is not true of all women – we are all constructed differently and what to some is an irritation, to others is nothing short of bliss.
Kings College, London published the latest G-Spot research late last year, having performed trials on 1800 women. This exploratory research concluded, once again, lack of proof, further disclaiming the G-spot myth.
With a bombardment of contradictory information we are left with men feeling inadequate if they are not able to locate this volcanic trigger and women feeling less than all-woman should they not swing from the nearest chandelier upon discovery.
What turns us on is wide ranging and unique, thank goodness but I have never heard anyone tell me 'pressure from my partner in the bedroom is the one thing that gets me going, like nothing else'! No, pressure is nothing less than a bucket of cold water thrown over the most passionate of moments.
If you, or your partner, are desperately searching for this elusive centre of pleasure it's likely that one, or both, of you are looking for a sexual sensation that you are just not achieving. Spend your time and energy exploring the endless nerve endings all over the body, words that turn your legs to jelly when whispered and create a journey that is both erotic and endless. A route that is constructive and enlightening.
Mechanical sex, or 'sex-by-numbers', is lacking eroticism and will dampen your libido in a jiffy. When orgasm is the focus and priority we are missing out on the exciting journey that great sex offers.
G-Spotting can be fun for sure but let's bring sex back into perspective and forget the surveys, the clinical trials and sexologists here! What is the feeling we want to experience during sex? If it's missing enjoy finding ways to unleash it and of course, take care to secure those chandeliers!