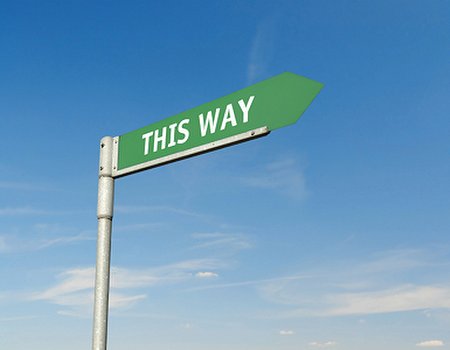 As mid-life approaches, do you find yourself re-thinking what you thought you already knew? Are you increasingly wondering 'Is that all there is?'
You are not alone! The John D. and Catherine T. MacArthur Foundation's Research Networkon Successful Mid-life Development ("MIDMAC") estimates that around 23% of people suffer a classic mid-life crisis (defined as 'personal turmoil and coping challenges in people between the ages of 39 and 50').
Psychological upheaval in mid-life is not only brought on by aging, but can also be triggered by extramarital affairs, menopause or the death of parents. The realisation that you dislike your job, but not knowing how else to earn an equivalent living can exacerbate matters further. Even children leaving the nest can cause us to wobble and re-evaulate our lives and who we are.
As you have grown through the decades, do you find the identity you present to the world is a mile away from who you truly are inside? The greater the difference between our true self and our external identity, the greater the void and discomfort.
Healing a mid-life crisis and discovering personal fulfillment can't be bought with a Ferrari, a Harley, or even a mega-carat diamond or luxury world trip. There is no question, gorgeous trinkets and baubles will assuage the nasty feelings creeping up and distract you with their beauty and novelty, but for how long?
Before you reach for that gold medallion, help is at hand. Bridging the gap between the identity you present to the world at large and the 'real you' is the key. Discovering a new sense of freedom and an ability to live life to the full will soon replace that old empty feeling.
Sometimes we become so far removed from the real 'me' inside, it is difficult to know where to begin. Be childlike, play with re-creating your identity; try it on like a fabulous designer frock or jacket and if you like how it looks and feels, keep it! If you are less than enamoured, pop it back on the hanger, and be prepared to have fun, enjoy shopping around for the traits that suit the you of today.
Perhaps you are ready to remove the layers that have accrued. These masks may initially have been created to protect you and ensure the outside world never knows who you really are, frailties and all.
Often old wounds and scars are the root of the issue. It is no longer necessary to attend years of psychotherapy talking about your old stuff. New change technologies such as EFT and NLP-based Timeline Therapy provide a painless and easy route to shifting old blocks and finding out what lies at core level. Give yourself permission to move forward in life feeling confident, clear and with a deep sense of purpose.
Can you imagine how it would feel to be truly authentic, fulfilled and happy? Try creating that picture in your head, carefully putting the pieces of the 'you' puzzle together. If you are not sure where to start, give me a call to find out how Personal Transformational Coaching can help provide clarity and impetus for the change of a lifetime!