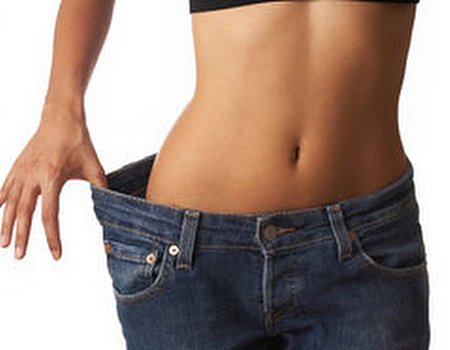 With all we know of the pitfalls and poor success-rates of traditional food-restrictive diets, it's surely time to consider other strategies for reclaiming our ideal body?
By understanding our key emotional triggers for over eating, we begin to identify and deal with the cause of weight issues and focus far less on the effect. A powerful place for any would-be-dieter to start.
Have you made the distinction between appetite and hunger? Are you ready to welcome a new approach to an age old issue - the desire to be slim?
Whilst working with people who are determined to lose weight, I find that clearly separating 'appetite' from 'hunger' in a clients mind allows a new perspective and solution to naturally form. This has proven to be a constructive and effective strategy and one you may wish to try for yourself.
I have yet to meet a client who claims "hunger caused my weight gain" or "hunger is the reason I kept falling off the healthy-eating wagon". Most of us struggle with our weight because we continue to eat after our bodies have stopped being hungry. Sometimes filling our stomachs so quickly that our waistline is expanding before our brain has even had the chance to register one masticated morsel!
When was the last time you ate for a reason that had nothing to do with hunger?
How many times have you said you were absolutely full, only to be seduced by the dessert menu?
The most common reasons for eating too much is nothing to do with hunger but everything to do with appetite.
OVER-EATING IS MORE OFTEN THAN NOT AN AUTOMATIC RESPONSE TO:
FEELING BAD
STRESS
BOREDOM
FEELING OVERWHELMED AND OUT OF CONTROL
According to research in obesity carried out at the Massachusetts Institute of Technology (MIT), when given a questionnaire that asked why obese people thought they over-ate the most common answers were:
Because food was available
For entertainment and distraction
Because the clock said it was meal time
To join others who were eating something that looked appetising
Because they were bored, tired, restless or annoyed
There was nothing good on TV.
Because it was the only good thing they could do for themselves that day (a treat!)
Does any of this sound familiar?
Next time you settle in Starbucks for your Skinny Latte Decaf and pop a cheeky little muffin on your tray without a second thought – maybe you will remember this article and ask yourself 'which category of appetite does that calorific bit on the side fall into?"
So come on, let's stop playing games with our bodies and get down to the crux of the matter – we are feeding our emotions and rituals to the detriment of our overall well-being. We are stuck in effect without power or pragmatic optimism….
Turn it around today, learn to listen for your hunger, dance to its beat as you gleefully watch the pounds fall from your frame.